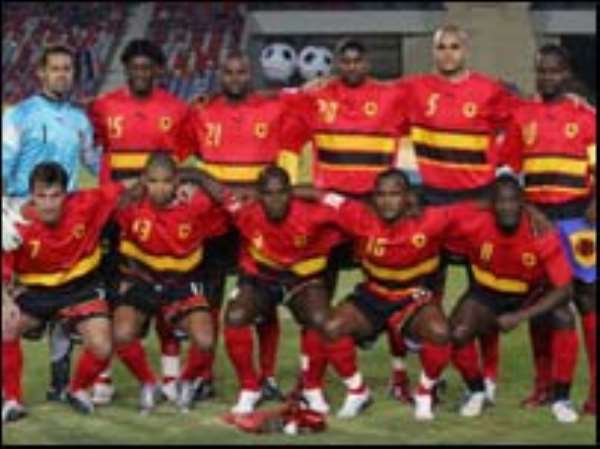 Angola coach Luis Oliveira Goncalves has played down the defeats in their recent World Cup warm-up games.
"The games we have played were preparation games. We weren't interested in the results," he said after a training session in Germany.
Angola lost 1-0 to the United States on Monday and were beaten by both Turkey and Argentina in previous games.
The Southern Africans are appearing at their first finals, at the expenses of Nigeria.
"These games allowed us to look at the team and how the team played," Goncalves added.
He appeared to have drummed that message into his players, who appeared relaxed as they prepared for their opening World Cup encounter with former colonial power Portugal on Sunday.
"These were friendly games, these were games in which we could see our mistakes, giving us time to correct them so that we don't make them when the real competition starts," said veteran midfielder Figueiredo.
"We are a group of humble players. We play as a team and we're all united. That's what we will use as a strength and do the best we can."
Central defender Kali said his colleagues were upbeat about their prospects.
"We are feeling good, feeling confident. We are in a very difficult group but we have to think game by game and make sure that we give our maximum to get a good result," he said.
"We are conceding a lot of goals [in friendlies] and we don't want that.
"But I think it is more an issue of concentration. If we can improve this aspect then I think we can win some games."
After Portugal, Angola face Mexico and Iran in Group D.