COVID-19: May 9 Charity Foundation Supports The Vulnerable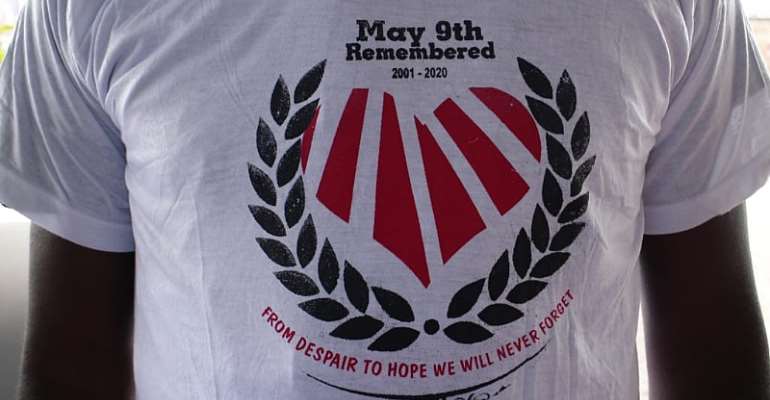 As Ghana struggles with rising numbers of COVID-19 cases, social distancing measures, and its economic fallouts, the poor and the economically disadvantaged in Ghana are the most affected and neglected without the timely intervention of charitable private individuals and organizations.
One such organization providing the much-needed assistance to those left behind is the May 9 charity foundation.
The foundation was originally set up in 2001 with the sole aim of highlighting the disaster and making sure it never happens again.
Over the period and with support from some corporate sponsors, the charity has listened to appeals from people for help with its yearly projects targeted at supporting many vulnerable people who have suffered one form of disaster or another in Ghana.
The recurring theme of the foundation's work is ''From Despair To Hope'', a suggestion that the charity aims to give hope to despairing members of the society not only in the face of disasters like the stadium stampede but also the current public health pandemic and the accompanying economic disaster.
''Our job is to highlight this issue and to make sure that such a tragedy should never be forgotten. That's why we do this every year'', Herbert Mensah, President and board chairman of Ghana Rugby Football Union and founding patron and headline sponsor of the May 9 Remembered charity project said in a message to mark the day.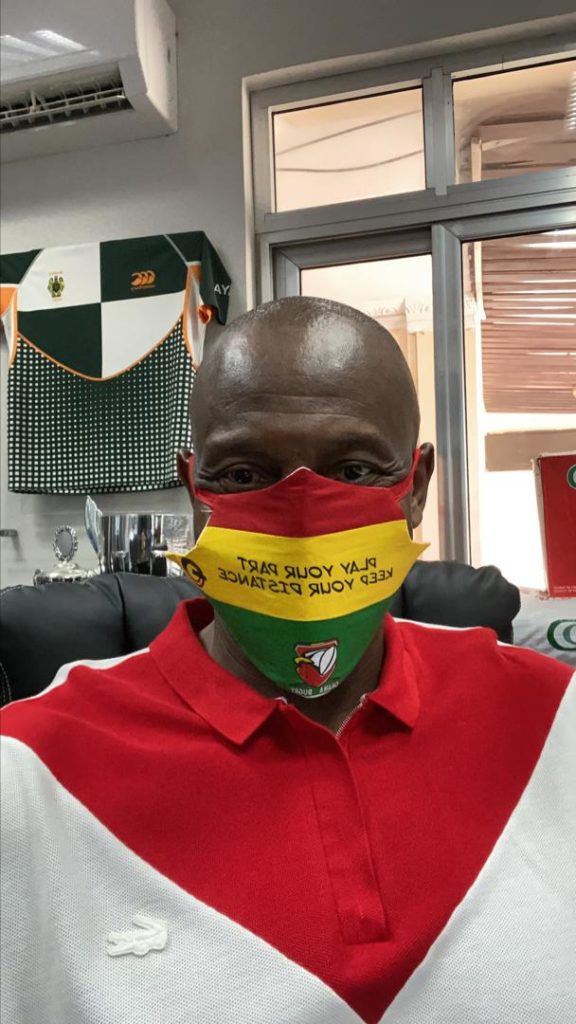 Herbert Mensah- Founder May 9 Charity Foundation
''If you had to carry the bodies as we carried that night, you will not like to do any act of violence ever again. When we carried the bodies we could not know if they were Hearts or Kotoko supporters. They were human beings. They were Ghanaians. You cannot experience that and not wonder why anybody would like to create chaos in the sports stadium.''
He added, ''People ask me whether lessons have been learnt and I am not sure. It is difficult when you still hear of gunshots in the stadium or people physically assaulting one another in the stadium, then it appears as though the lessons have not been learnt at all. Football is an emotional game but it's so important that we take a sense of responsibility.''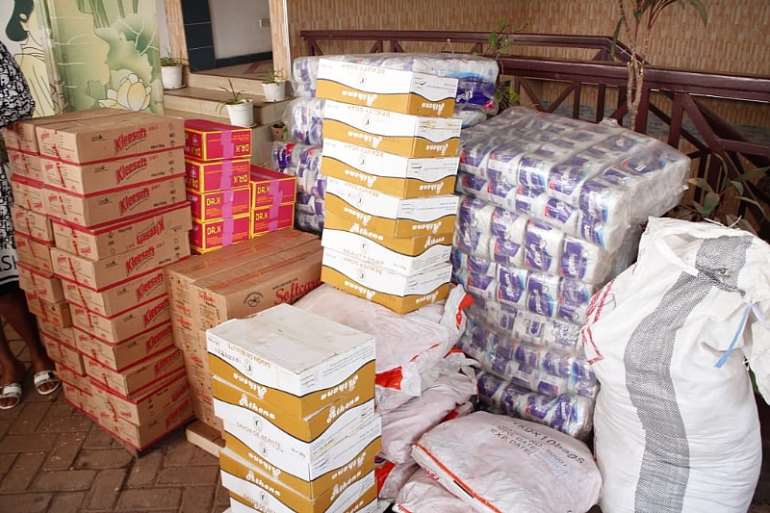 Rani Parvani is a middle-aged woman who lives in Accra. Her husband died during the Accra sports stadium stampede in 2001. At that time she was four months pregnant. Now her son is nineteen and about to graduate from senior high school. And she has benefitted from the support of the May 9 charity project.
''Under this lockdown things are worse than before but Herbert Mensah called me and many others to donate some cash and food items to us, it was a great relief''' she revealed. ''It is not only this year, but every year we get this kind of support from him and we would have suffered more without it.''
Rani is just one of many families of victims who have lost hope waiting for support from the trust fund set up by the Ghana government to support the education of children of victims of the Accra stadium disaster.
''When my husband first died in 2001, they told us that the trust fund will pay for my child's school fees all the way to the university. But now that my son is about to graduate from SHS, they have informed us that the trust fund will not be paying his university fees. So we are now solely dependent on private support'', she added. ''With the support of Herbert and May 9 foundation, we still have hope.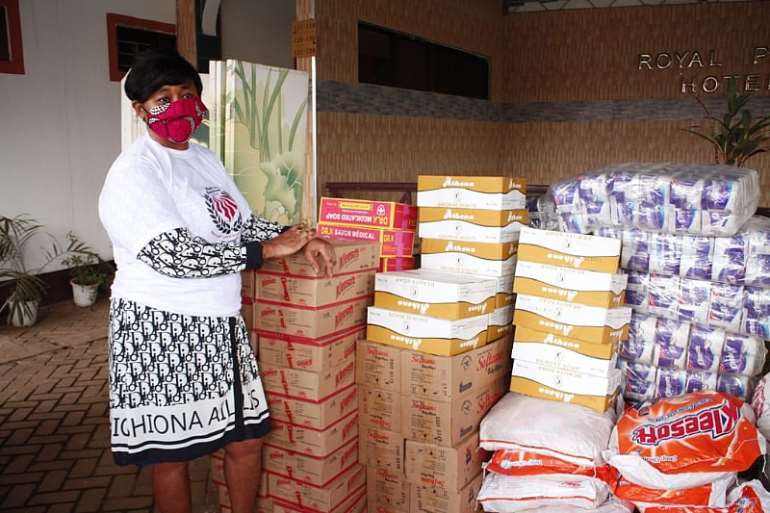 Beneficiary
Also speaking about her beneficial experience with the May 9 foundation on a Kumasi based radio station recently, Maame Bessi said ''My life has not been easy since my husband lost his life at the Accra sports stadium 19 years ago. I was pregnant when he died.
I have struggled throughout the years raising my daughter alone without a husband.
It would have been worse without the support of the May 9 Foundation and Herbert Mensah. I would have been homeless, and my child would not have gone to secondary school without this support throughout the years.
He has come to my rescue any time I fall sick. I thank God for him and his good work''.
Maame Bessi's daughter was born soon after the 2001 stadium disaster and has now completed senior high school under the sponsorship of the May 9 foundation.
However, the charity work of the foundation has gone beyond remembering and highlighting the stadium disaster. In addition and with the support of sponsors, it has also listened to appeals and helped people affected by all forms of disasters like the gas explosion victims, flood victims, sick children, and now, people generally suffering as a consequence of the lockdown caused by the current coronavirus pandemic.
Though Herbert Mensah was chairman of Kumasi Asante Kotoko 19 years ago when the sports stadium disaster occurred under his watch, he has maintained his personal as well as his charity's commitment to the plight of all who were affected by that historic disaster.
He has said that the evolution of the work of the charity he started 19 years ago has been made possible because of the support of corporate entities like SUNDA International, Interplast Ghana Ltd and GB Foods, producers and distributors of Gino Food products in Ghana.
''Over the years, our support for these families has evolved to include many other needy victims of similar disasters and diseases, disabilities and those who are generally neglected and disenfranchised and left behind in our society. We cannot do everything but we do our part'.
The foundation has heeded to appeals for support for some children's surgeries at KATH, some victims of the Atomic junction gas explosion and the Accra floods.
--- May 9 Charity Foundation || Ash FM Sports