I Signed My Contract With GFA, Not Sports Ministry – 'Disrespected' Kwasi Appiah Fires Back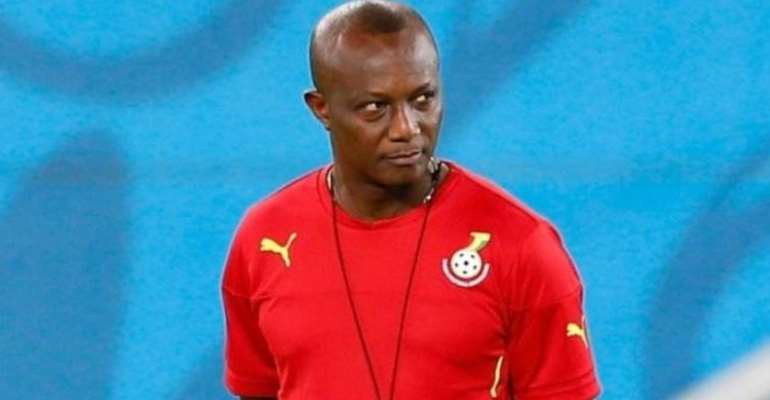 Former Ghana coach, Kwasi Appiah has hit on the Ghana Football Association (GFA) demanding for his full money owed him adding that he signed a contract with the FA and not the Sports Ministry.
Reports say national team coaches are employed by the football association while their salaries and bonuses are catered for by the State.
The 60-year-old was hired by the country's football governing body for a second time in May 2017 and stayed on till his contract expired in December 2020.
Appiah who was on a $35,000 salary – was owed five months and has one match-winning bonus of $10,000 unpaid.
He is due a total of $185,000.
Due to the delay in settling the arrears, Appiah described the situation as disrespectful after serving them a letter in March 2020 through his solicitors but is yet to be responded to.
"It looks like they don't care. This is money I have worked for and they are not telling me anything which I feel it doesn't show a sign of respect and I think that my lawyers need to deal with it…
"The GFA hasn't called me, neither has the Ministry," he told Starr Sports.
However, in a new twist, Appiah maintains he is right with his line of action in getting paid his due after sending a reminder to the Ghana Football Association.
"The issue people don't understand is [that] I did not sign any contract with the Ministry [of Sports]," he told Asempa FM.
"I signed with the GFA so if I've got an issue, it is the FA that I have to deal with. And from where I stand, I know the Ministry is just supporting or assisting the FA. And it's the FA's responsibility to make sure I'm paid.
"If I take the Ministry to court or Fifa, they would ask for a copy of my contract and it is the FA President and [General] Secretary who signed it. It got nothing to do with the Ministry.
"I don't understand why people are saying I receive my salary from Ministry so I should go and tackle them, no."
Last week, the GFA came under fire when they listed Appiah's unpaid $185,000 as part of a legacy debt they inherited.
Samuel Ekow Amoasi Appiah
Sports Journalist