Chieftaincy dispute in Nkwantanan: Family Head assaulted, Queen Mother flees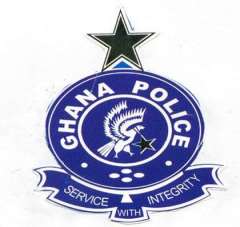 A family head, Kweku Ewus, in Akyem Nkwantanan, a community near Kade in the Eastern Region has been assaulted in a simmering chieftaincy dispute between two factions.

The queen mother for the area Nana Abena Frempomaa and some close relations are said to have fled the town for fear of being attacked, Joy News' Eastern Region correspondent Kofi Siaw reported.

Tension began to rise in the area following the installation of  Kwadwo Kwagyiri as chief of the area by the Queen Mother and the Abuapanyin, Kweku Ewusi in Kyebi.

Kwadwo Kwagyiri, according to Kofi Siaw was to replace Nana Adansi Omani II who was destooled.

A section of the family however kicked against the installation of Kwadwo Kwagyiri challenging his legitimacy as the rightful heir to the throne.

A spokesperson of the aggrieved family, Sarpong Kumankuma said it was against their custom to install a chief beyond the boundaries of their division. Besides, a chief cannot be installed on a Tuesday, something he accused the queenmother and the Abusuapanyin of doing.

The aggrieved family then installed a parallel king, an action which has led to some skirmishes in the area.

The Abusuapanyin, Kweku Ewusi was assaulted in the process and a car belonging to one of the factions was smashed in the ensuing clashes.

Kofi Siaw said the police have begun investigations into the assault as well as the chieftaincy dispute but feared the situation may get worse if appropriate security measures are not taken.