Anita De Soso At It Again: 'I Doubt Dr. Otabil's Prophecy'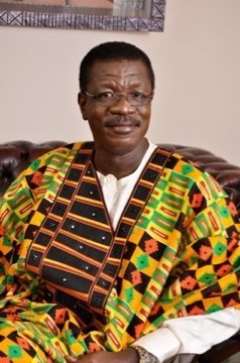 With time closing in on the election petition, there is absolutely no doubt the Supreme Court judges would soon announce the faith of both the petitioners and respondents in days to come.

Commentaries, in the form of intercessory prayers have poured in and the General Overseer of the International Gospel Church, Dr. Mensah Otabil has urged Ghanaians to take that advice to heart.

The renowned man of God warned Ghanaians not to cease from praying because he has sensed evil befalling Ghana within the next one month.

In a sermon on Sunday 14th, 2013 at the Christ Temple church, Dr. Mensah Otabil decried that 'I have a sense of heaviness in my spirit concerning the destiny of this country that there is something heavy ready to fall upon this country - if we do not take charge of that we will be in a different state a month from now'.

'We make these declarations there shall be no civil war in Ghana there will be no military takeover in Ghana there will be no bloodshed in Ghana there will be no coup d'état there will be peace in Ghana the land shall have peace and rest there will be prosperity in Ghana abundance in the name of Jesus.' stated this in his sermon to his congregation at Christ Temple on Sunday July 14, 2013

But the National Women's Organizer of the National Democratic Congress, Madam Anita De Soso has made it clear she doubts the prophecy. She cautioned Dr. Otabil not to skew what he has heard from the Supreme Court judges to mean prophecies. According to her, it is up to the minister of God to explain and disclose what he has seen to Ghanaians.

'About two weeks ago, one of the judges said if the petitioners accelerate the case, they (Judges) can pronounce the final judgment. So if that is what Dr. Mensah Otabil has heard concerning the closing stage of the election petition and prior to that has made that declaration, it is up to him,' she said on Adom FM.

She believes the diverse nature of God makes interpretation of visions hard to tell if not well understood. She holds out that though Dr. Otabil might have seen doom, it could have meant something else.

'I know someone who dreams about death and it turns out to mean long life. Another dreams same death and it happens. God works through diverse ways', she added.