Ghana's Turkson favorite to be next Pope after Benedict resigns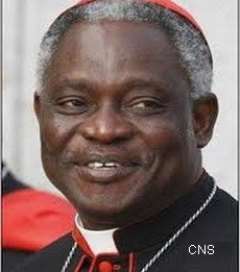 Ghanaian Cardinal Peter Turkson is the favorite to become Pope after Benedict XVI resigns at the end of the month, according to Paddy Power Plc.

Turkson, 64, is at of odds of 9-4, meaning a successful 4- euro ($5.35) bet would win a 9-euro profit, the Dublin-based bookmaker said today. Canada's Marc Ouellet, 68, is second favorite at 5-2, followed by Nigeria's Francis Arinze, 80, who is at 3-1.

Pope Benedict announced today that he will resign on Feb. 28, two months before his 86th birthday, for health reasons, after serving for almost eight years. This is the first such abdication of a leader of the Roman Catholic Church in more than 700 years.

"After having repeatedly examined my conscience before God, I have come to the certainty that my strengths, due to an advanced age, are no longer suited to an adequate exercise of the Petrine ministry," the pontiff said.

A conclave of the church's cardinals will be called in Rome to select a new pope.