Prevent fraud: ban mobile phones in polling places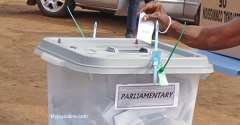 Media Strategist Maximus Ametorgoh has recommended that the EC forbid voters from using mobile phones in polling places, obliging them to keep the phones in their pockets until they've exited the polling places.

One common strategy employed by electoral fraudsters in Ghana is to offer voters a sum of money if they vote for a certain candidate. By photographing their hands as they mark their selection on the ballot, voters can prove to these fraudsters which candidate they voted for and collect their fees.

Speaking on Joy FM's panel show The Election Forum on Thursday, Ametorgoh explained that by implementing a similar policy, the Brazilian government was able to significantly hamper the ability of drug lords to influence elections in that country.

He was confident that the move, if implanted in Ghana, could similarly curtail voter fraud.