GH¢10,000 for Glaucoma awareness annually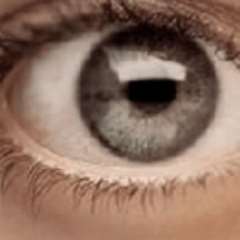 The Ministry of Health (MOH) has decided to support the Glaucoma Association of Ghana with GH¢10,000 annually from its budget to sustain advocacy and awareness creation activities.

In addition, it has appealed to public and private eye care institutions to institute eye screening for all persons above 35 years as part of the celebration of World Glaucoma Day on March 12, to help in the early detection of eye diseases.

Mr. Rojo Mettle Nunoo, Deputy Minister of Health, announced this in a speech read on his behalf at the launching of Glaucoma Week in Accra on Wednesday.

He noted that advocating for free eye screening and reduction in import duties on glaucoma drugs and equipment was in line with the Ministry's preventive policy to reduce cost instead of the treatment option been pursued currently.

This year's theme "Glaucoma, Get a Check up Today" is aimed at promoting awareness on the disease through discussion programmes on the television and radio, visits to institutions and churches, and free eye screening.

The Day was celebrated on March 12 last year, but this year's would be a week-long one from March 7 to March 13 in over 65 countries.

This year's activities would focus on increasing awareness, encouraging screening and periodic eye examination by all and promote support for glaucoma research.

Glaucoma exists when the intra ocular pressure has been raised over a period causing damage to the optic nerve with corresponding loss of visual function. Untreated glaucoma results in blindness because of the irreversible damage it causes.

Dr Oscar Debrah, Director, Eye Care, Ghana Health Service, said the disease was a silent thief of sight and the second leading cause of blindness after cataract.

Glaucoma, he noted, affected Africans and African Americans more than the whites, and women more than men, and attributed it to hereditary and the short sightedness of most women.

Dr Debrah said a study conducted at the Bawku Hospital indicated that 34 per cent of patients who reported to the eye unit were glaucoma patients.

Globally 60.5 million people suffer from the disease with 8.4 million being blind from it and 59 per cent of them were women.

He said 50 per cent of patients in developing countries were unaware of the disease as compared to 90 per cent in the developing countries and Ghana was ranked as one of the most affected in the world with over 600,000 affected people.

Dr Debrah observed that it affected people 30 years and above but added that because it was hereditary children could also be affected.

He said 15 per cent of blind cases could be prevented and 20 per cent partially treatable and noted that glaucoma like most diseases was linked to lack of awareness, poverty and lack of education.

Dr Debrah urged Ghanaians to undertake screening, while those diagnosed should take their medication seriously.

Mr. Harrison Abutiate, National President of the association, said glaucoma drugs were very expensive ranging from 30 to 40 Ghana cedis per month depending on the severity of the condition and called on the National Health Insurance Authority (NHIA) to include glaucoma drugs on its drug list.

He emphasised the need for early detection, screening and treatment and noted that it had become more urgent than before to prevent irreversible loss of sight.