Funny Picture: Toyin, Sen Bukola Saraki's Wife Pictured With 5 Mobile Phones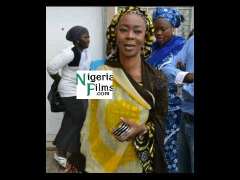 Toyin, the wife of former governor of Kwara State, Senator Bukola Saraki, was pictured with five mobile phones in her hands.

There are about four major GSM operators in Nigeria, which are; Glo, MTN, Airtel and Etisalat. Most Nigerians go about with China made phones which usually comes with dual and triple SIMs slot. This happens as a result of poor services provided to mobile phone users, high call tarrifs, etc.

The question now is, is call tarrif rate also the reason Toyin Saraki carries five mobile phones about?