Media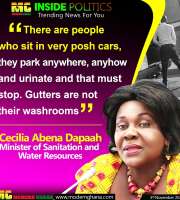 Relevant Links
Media Links
THE DEMISE(A Special tribute to Perpetual Awuah) Here we stand today not knowing
what to do, for the sweet memories
we built here and there had become
the piercing knife attached to our heart take strike and hurts us deep in the heart.
Here we stand today not knowing
what tune and songs to dance to.
Here we stand today feeling a great vacuum amongst us. Not knowing which road to take but we stand here today and cry a life worth living.
Here we stand to present to your our roses and flowers worth millions but seeing how they would fade and wether callously.
We present you our wrath of cry of remembrance.
As you dance in Glory to meet your maker.


Author: Baffour Moses Ampofo
---
---