Media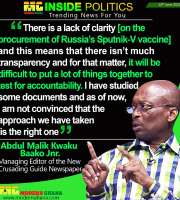 Relevant Links
Media Links
THE WORDS ON THE STREET Can we just listen and go our separate ways?
Or should we just listen and be sentimental.
For one is a perfect version of what he hears continuously.
Should we just hear what words they say or should we weigh what words we hear.
Should there even be a measure to what we say or
Should there be a length to which we hear?
Words breaks, crush and do the unthinkable to the soul.
Even more than what the eyes sees and beyond.
Soo hard for one to out rule the power of words
than the power of sight.
One is the exact replica of what exactly he hears.



Author: Baffour Moses Ampofo
---
---