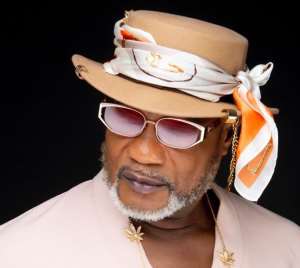 Congolese music legend Antoine Christophe Agbepa Mumba, known professionally as Koffi Olomidé will feature as headline artist at Le Noir Entertainment Music concert Scheduled to be held at Terminal 5, New York City on Saturday November 5, 2022
Le Noir Entertainment is a New York City based lifestyle & entertainment company which hosts annual music concerts and has featured some A-list singers including Gims, Tayc, Dadju, and Soolking amongst others.
According to a statement from the founder of the organisation, Our Motto is to "Entertain, Inform, Inspire and carry our company's mission to push music without borders thus diversifying entertainment events in the USA and Canada".
"We are proud to have Koffi Olomide, an African legend on this event. We are hoping to curate unforgettable experiences and memories between the artists and the fans".
Akeju Abass, a media practitioner and founder of primemusicpartners also added, "We are proud to be working on this music project with Le Noir Entertainment. Koffi Olomide has been a mainstay and attained spotlight in the entertainment industry. To have him on this show is somewhat incredible and looking forward to his usual electrifying performance".