10 years old Michelle Olamide Oduoye has emerged Winner of the little most beautiful model in Africa 2020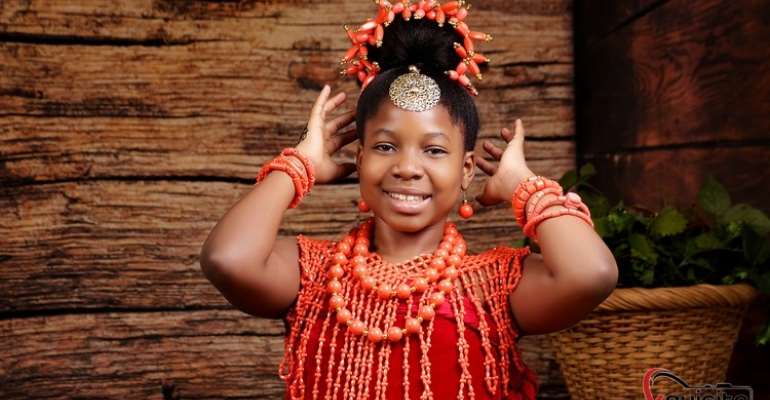 Children beauty pageant, which commenced with the online registration on the 3rd of August 2020 through to 21th of August 2020. The online voting started on the 24th August 2020 and ended on the 4th of September 2020.
Michelle was coronation little most beautiful model in Africa on the 8th of September 2020 by Most beautiful model in Africa; Queen Jennifer Martins in Abuja Nigeria, during which she was admonished and thought the ways of a beauty queen.
Queen Michelle during her coronation told the press that intended projects remains a secret between her, the organizers and her supporters, she said that she is grateful first to God, her parents and all who supported her during the entire race to her office.
Queen Michelle Olamide Oduoye was born on the 12th April, 2010. Michelle is a native of Osun state but born in Federal capital territory (Abuja). Michelle is a grade 5 pupil of Tiggy Winklers schools Gwarimpa Abuja. She is part of the creative writing and press club and has represented her school and won the best essay writing competition in primary school category in the FCT. Michelle has modelled for two clothing lines and more to come, Michelle's hobbies include reading, creative art, writing, swimming cooking. Michelle is also one of the CEO of Mimi&kiki lipgloss collections by Nubien on Instagram,she has also been involved in the training of young children like herself in lipgloss making, thereby helping to grow young entrepreneurs.
1st runner up, Immaculate Mmesoma Okeke was born on the 31st of May 2008. Immaculate is a native of Awka Etiti, in Idemili- South Local Government of Anambra state. She is a JSS 2 student of St.Monica College in Okota Lagos.
She has a knack for taking pictures and modelling . Her interest in modeling started since she was seven years old. Her hobbies include baking, writing, reading and fashion. Mmesoma is a lover of science and hopes to become a scientist in the future. She is also a member of the Waste Means More, an advocate and NGO promoting good hygiene and protectionf of the environment. She also have a knack for writing and co-founded an instagram group called the Young Writers Specials young_writers_specials on instagram.
Salmah Muhammad Lebe 2nd runner up