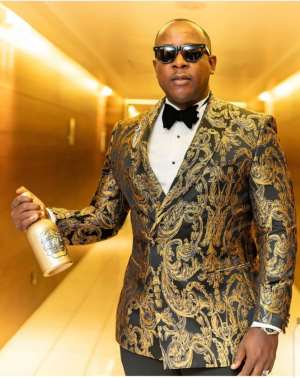 Nigeria millionaire entertainment-Entrepreneur, celebrity Fun-maker and director at Dubby Gustavo, Mr. Dubem, popularly referred with his nickname "Oringo", has remained committed to his career, especially in areas of creating fun, which has earned him the outstanding fame he flaunts today.
The Anambra State indigene from Obosi Town, in Idemili local government area of Anambra state, has over years remained amicable and vibrant in his disposition with creating an ambience of relaxation and fun, which also gave him the title, "Gruv Man". Haven worked with several notable entertainment bodies, Mr. Dubem has continued to make good gains and pays from doing what he loves to do best.
Until the year 2010, Mr. Dubby worked with "Bintes Lounge" Abuja, a premium and exquisite hospitality agency engaged in the business of taverns, bars and pubs, before he moved to Enugu to Manage one of the biggest South East fun Club " Platinum Lounge" and presently "Gustavo", a leading and fast-rising competitor in the entertainment and fun making industry in Nigeria especially with it's Cubana network.
He's mostly seen in the company of successful billionaire business moguls, Entrepreneurs, celebrity Artists, Nollywood personalities, superstars and notable figures across several sectors, especially in the entertainment circle. With his overwhelming 19k followers on Instagram, Dubby Gustavo's brand is yet committed to ensuring that the zeal in his vision is unzipped.
In a throwback reaction to years ago, when Dubby was yet on the track of masterminding a better future for his today's accomplishments, he says, "who remembered years back when I said na me be the pikin wey dey give him Mama joy? It's all joy right now", he concluded.