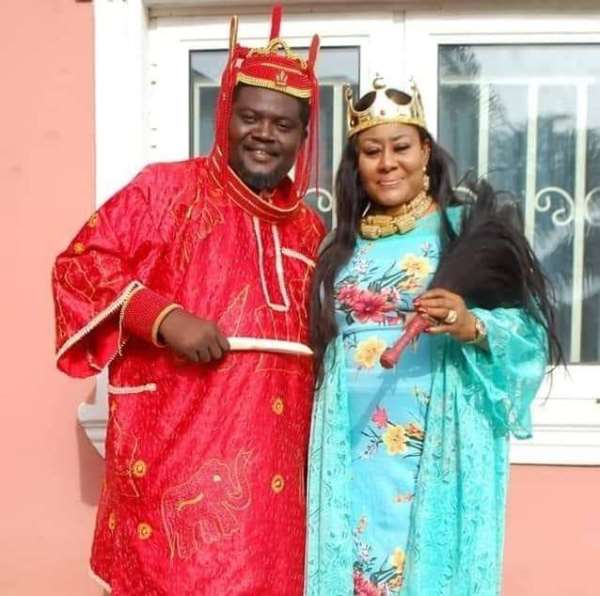 Elaweremi P. Elaweremi, Bayelsa-born Nollywood actor popularly called the king of Nollywood has completed a brand new super furnished house with a store in front of it in state, Bayelsa.
The actor is one of the leading actors in the Nigeria movie scene with his extra-ordinary character as 'King' in various movie set across the country.
The house is fitted with exquisite state-of-the-art finishing dotted with a mark of royal splendour and grandeur to his guests especially as against his rising profile in the movie industry.
Acoording to sources, the house was completed on record time and about to be painted as the Nollwood actor spared nothing on getting a taste of royalty for his living abode just as in his films.
The actor first appeared on a poster from a movie called 'Poverty Break' produced by Mr Barakumo Solomon Odede and Maxwell jerry Opoikumo who is the CEO 3crown movies.
The movie brought him to limelight through their various movies produced in Yenagoa like prime suspect, the police and the prostitute, heroes at last among many others before setting out for more movies in several states.
Today, Elaweremi alias King of Nollywood is an household name in the movie industry despite starting from Yenagoa.
There is no movie showing on African magic that you will not see this great actor both television series like professor Johnbull among many others.
Mr king has also received so many awards include the prestigious Nollywood Honour Awards where he won back to back in asaba and recently bags the Bayelsa merit Awards (BAMA) among many at different places in Nigeria.
Nolly TV Africa news will follow more of his lifestyle and bring it to you as we have an exclusive interview with the king of Nollywood.