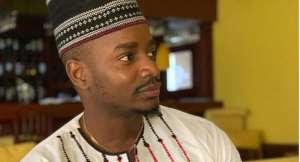 Former Big brother Naija Housemate, Leo Dasilva, has revealed that he is abstaining from everything called s*x for now till he is married.
This came while responding to a question posed to him on Twitter, and this is his response, "I'm not having any type of sex. Protected or unprotected. I am keeping myself for marriage".
Leo is one of the many former housemates who has been silently doing well for himself without waiting for anyone to come give him the push to make a living for himself.
He has been able to use his celebrity status to brand himself and it has been working fine for him in the class he wants to represent in the society.