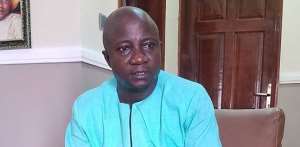 Nollywood actor, Olaniyi Mikail Afonja, popularly known as Sanyeri, has come to make a name for himself in the Nigerian movie industry and he has been steadily enjoying his craft so far.
He is blessed with a tribal mark which was done by his parents and today rather than bring him bad luck, it has turned to good for him.
In a recent interview, the actor stated that no one can mock him with his marks because he is now comfortable with them and made a fortune with them.
"I started appreciating my tribal marks when I became an actor. I know that due to my tribal marks, I may not be able to take up some roles, especially lover boy and romantic roles, much less compete with other good-looking actors in the industry. But you know God works in mysterious ways.
"My tribal marks have brought many comic roles my way and that has automatically given me an edge as an actor. And that is why you won't see me acting romantic roles. Even though as a child, people used to make a jest of me and I used to feel bad especially as I'm the only one with tribal marks among my siblings, I was never angry with my parents for giving me these tribal marks.
"Right now, no one can mock me again because I'm now more comfortable with them and I have made a fortune with them," he said.