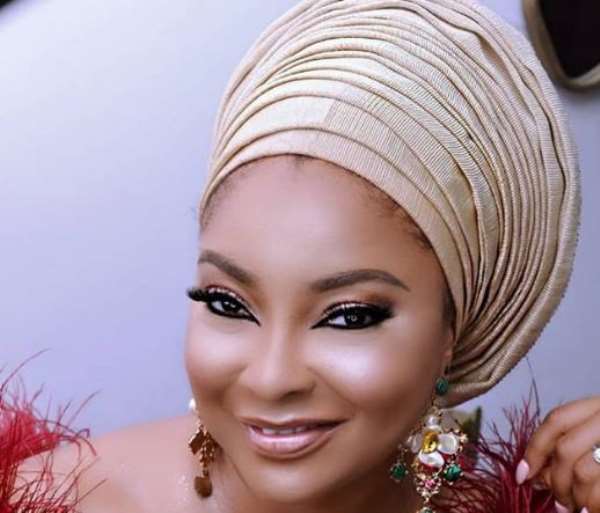 It is no longer news that pretty Nollywood actress, Linda Ejiofor is now off the singles market as she is now Mrs. Suleiman.
Hmm, the actress has been blessing her fans with her killer smiles as usual but the eagle eyes are everywhere suggesting the actress could be pregnant considering her latest looks.
Some have claimed that she is looking glow because she now has rest of mind while some people believes that she is pregnant which is why she now has swollen face.
Whichever way it comes, the good thing is that she is married to a man that truly loves and appreciate her ad even if she is pregnant, it is good since she is not a babymama.