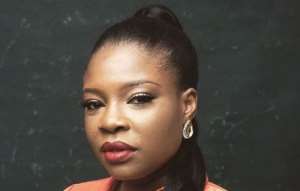 Fashion these days has pushed some ladies going about almost half naked and sometimes these actions causes rape because some people are moved by what they see.
Popular award-winning director, Kemi Adetiba, decided to show many that even at her perceived old age, she can still taunt hearts with her beauty.
No need for bleaching though but trust me, Kemi still got some killer styles as she recently stepped out leaving her shirt unbuttoned to reveal her innerwear and give a glimpse of her cleavage.