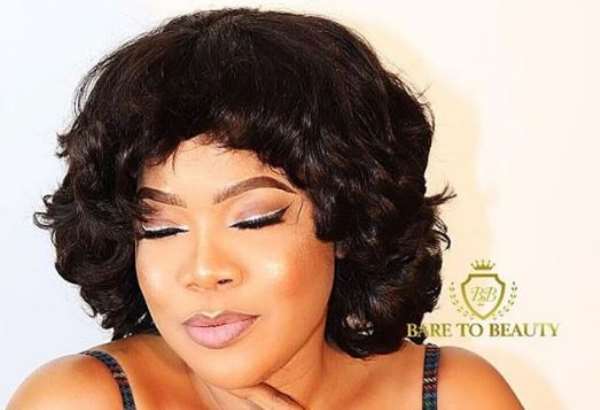 Nollywood actress, Toyin Aimakhu, has decided to reply her ex-hubby, Adeniyi Johnson, after he put up a write up on social media trying to paint Toyin bad.
Niyi had put up a write-up letting the world know that Toyin has refused to sign the divorce papers and this has since created lots of buzz on social media.
In a swift response through her publicist, Toyin has decided to drag Niyi in a manner that might cost him some deals in the future.
According to her, "Dear Niyi Johnson, I'm forced to respond to you here because you mentioned my name, so I will be returning the favour. In all my years of dealing with the entertainment industry, I carefully avoid the drama that goes with the terrain and this includes years of dealing with big brands. Some of these brands have warned me to avoid some people from the Yoruba industry because of the attendant, unnecessary drama and here you are proving them right and giving the noble Yoruba industry bad name. You have my number, you have the number of the lawyer and I believe you have Tosyn's number as well. This unnecessary call for attention and social media shenanigans are unnecessary. You see why people don't dignify your ilk with phone calls, sms or courtesy, it always ends on social media. People are doing great things in real life not instagram drama."