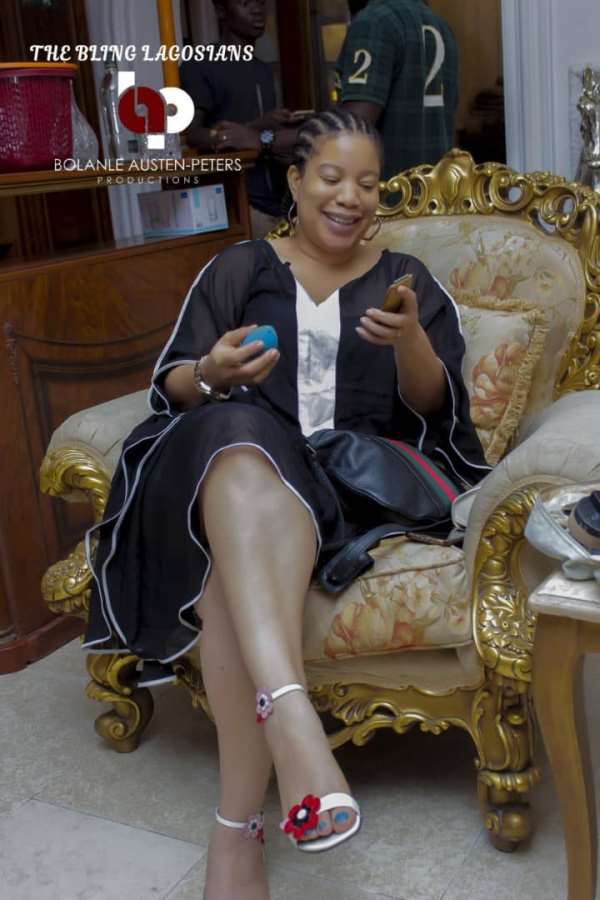 It is an ensemble of stars, celebrities, musicians and thorough bred professionals on the movie set of Bolanle Austen-Peter's directorial debut, The Bling Lagosians.
The Bling Lagosians movie parades stars, prolific actors and certified professionals such as Monalisa Chinda, Toyin Abraham, Sharon Ooja, Bimbo Manuel, BamBam, Gbenga Titiloye, Gloria Ibru, Faithia Williams, Chioma Akpotha and many more.
The Bling Lagosians tells the story of a powerful Lagosian socialite who prepares for her flamboyant birthday party, her husband fights to prevent foreclosure of their family company for billions of unpaid loans. Intrigue upon intrigue.
BAP Productions was responsible for the movie, 93 Days. A feature film on Ebola Outbreak in Nigeria, with an award and many international festival showing. The art and stage play amazon can now be addressed as a Movie Director at the conclusion of The Bling Lagosians movie.
Production is currently ongoing in the Ikoyi axis of Lagos and will be wrapped up in the coming days.
In the world of stage plays and productions, Bolanle Austen-Peters is King. She has become Nigeria's undisputed King when it comes to interpreting art on stage. Known for some of the biggest titles like Fela and the Kalakuta Queen, Saro The Musical, Wakaa The Musical, just to name a few.
Pundits are of the opinion that she will soon be making the news for her excellent touch as she makes her directorial debut with the movie.