I Pity People Snapping Nude, Posting on Social Media…Eucharia Anunobi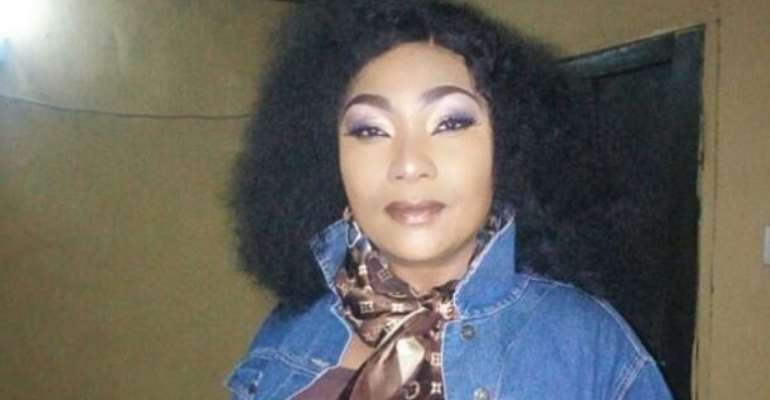 Nollywood actress, Eucharia Anunobi, is not happy with the way some people especially the youths now live their lives without fear of God and some sense of decency.
The actress pointed out that it is so sad that these days a lot of people now take photos of their nakedness and post them on social media forgetting that it might hunt them in the future.
According to her, "It's so scary the way our generation is carrying on without a hoot about decency nor righteous living neither reverence for GOD. Indulging in all manners of immorality, to the point that we don't even know now who is a woman or man, videoing themselves naked and posting on social media, not thinking that this post could haunt them in the future. Nor realising that they are future leaders. ( Have you ever seen the throne given to a drunkard )Taking drugs, damaging their nerves. Some even claim they are Christians and outside of church building, their pastors will be shocked to see what they do or how they dress. Oh Jesus is weeping!!!
"Listen up , you may just be sniggering at this write up but whether you like it or not , this your supposed youthfulness pushing you about like a pendulum, will wane one day and you will look back on all the immoral acts you indulged in and say : oh I wish I never did that or somebody cautioned me . For the life we live now, will surely give birth to dignity or indignity in the future. And how horrific it be for those who are playing Christianity (having a form of godliness but denying the power thereof - behaving and living contrary to christian ways) when they come before the judgment seat of JESUS CHRIST - 11 Corinthians 5 : 10."