Dancing in Agbada outfit is never a problem for me…Internet Dancer, Uncle Azeez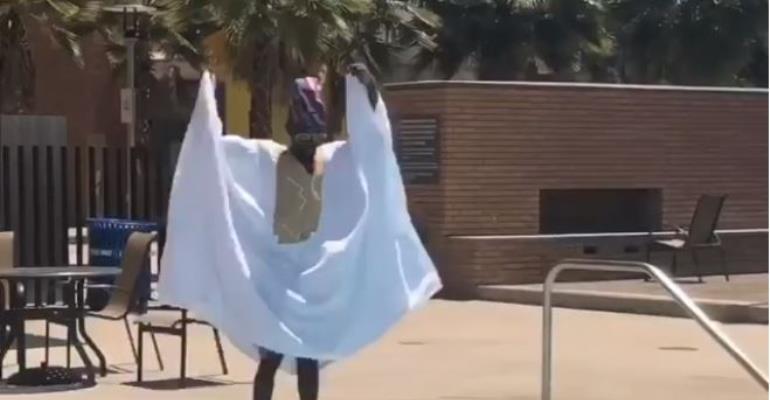 Part of what has been making the Nigerian entertainment industry much fun has been the fact that there have been strong infusion of dance into lots of videos now and the industry is really buzzing.
The Nigerian music industry has not sold good tune to the world but has been able to make some dance steps trend and some other countries are already learning the various dance styles.
These would have not been achieved without the help of some Nigerian youths who have chosen to make dace a profession with some pushing their degrees aside to enjoy the music industry like social media entertainer, Azeez Idowu better known as Uncle Azeez.
Uncle Azeez who has been toring some foreign countries as been representing Nigeria well through his self-styled created dance steps which has stood him out.
He ensures he creates his dance but funny styles to any great tunes from any celebs that is newly released and trust him, his Agbada outfit and cup goes with him wherever he plans to show case his style.
He is a Yoruba born and a graduate in Mechanical engineering, choreographer and an AfroRox ENT official dancer which has been paying off.
Becoming an internet sensation, many have wondered if he does not get tired dance with his Agbada outfit and cup on but trust me, that is his signature as he finds it more comfortable dancing in the outfit as he recently disclosed to one of his fans that " I don't get tired dancing in Agbada".