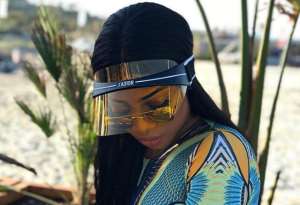 To an extent, it will be right to say that controversial on-air-personality, Toke Makinwa, is living her dream life free from any form of distraction.
Toke has been touring countries at her leisure and that is because she is trying to build a very solid empire where she will not have to seat back and depend on any man.
Since tasting the other side of love and seeing the ugly side, Toke, has chosen to focus on her job and other businesses while taking a break from love.
She is currently in France having the best time of her life and trust me, the fun is worth it as she also tries to use the little time to network.