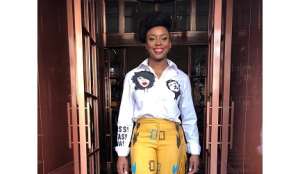 Chimamanda Ngozi Adichie On Saturday April 21st 2018 gave the keynote speech titled 'Igbo ku Igbo' at the 7th annual international Igbo conference where she shared candid stories about the Igbo pre-colonial history. The conference theme was Memory, Culture and Community: Remembering the past, Imagining the future.
In her talk, she shared her personal experiences and stories about the Igbo precolonial history and culture. Adichie layed emphasis on preservation of the Igbo culture and the remarkable strength and dignity of Igbo women.
One major highlight of the writer's speech was the Nigerian British Women comparison. "British Women did not own properties. British women were infact property themselves and were supposed to be at home protected and not seen as autonomous beings who could make decisions about their lives. Igbo women on the other hand were traders and they could own properties, this was understandably alarming to many of the British and I think it explains many changes that happened in Igbo land.
The Nigerian writer, speaker and activist also spoke about Nollywood's misrepresentation of the Igbo culture ; "A lot of their representations of Igbo culture are not only spectacularly inaccurate, but really comical. So if there is anyone here who is involved in Nollywood, please go to the village and ask the real questions, or even just look at archives and see pictures of what people were like before.... I mean, there is no need for imagoo mmadu adi ka'mmanwu
Chimamanda Ngozi Adichie ended her session by saying "We Igbo people need to create and recreate our history, this time, not in the service of colonialism but in the service of our dignity".