Talk About my Body, Kill Yourself I'm Still Doing Fine…Actress, Ruth Kadiri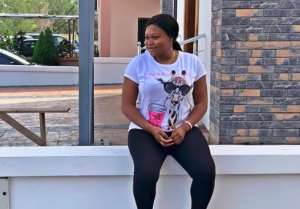 Nollywood actress, Ruth Kadiri, is ready to welcome all forms of insult that comes to those that are on the chubby side as she now falls under that category.
The actress is seriously been adding some weight in the past few weeks and it is already telling on her which funny enough, she likes it.
It is a good thing that one is adding weight in right places but not many tends to appreciate these people as they come out to call them names which sometimes could affect them.
For actress, Ruth, she believes that no amount of insult from body shammers will change anything about her as she is doing fine despite the new body. "Dear body shammers, even as a fat girl I keep getting it. Kill yourselves."