13 March 2018
|
City Flames
Actress, Mary Uranta Losses Dad to Cold Hands of Death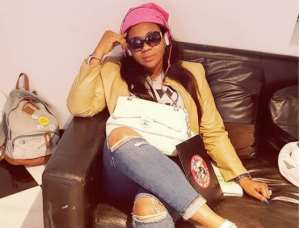 It's really a sad week for pretty Nollywood actress, Mary Uranta and her family as they recently lost their beloved father, Primate (Dr) Albert Magnus Uranta.
The actress since hearing the news of the death of her father has been at home weeping knowing that she will no longer see that man that undertood her well and has been checking up on her all the time.
Sharing the sad news, she wrote, "Incline thine ear oh lord unto our prayers, wherein we humbly pray thee to show thy mercy upon the soul of thy humble servant, whom thou hast commanded to pass out of this world. Place him in the region of peace and light, bid him a partaker with thy saints in the bossom of Abraham. RIP, Primate (Dr) Albert Magnus Uranta i love you daddy."
Catch up on the latest news videos from Modern Ghana.
Advertized