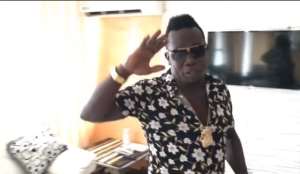 Nigerian singer, Duncanmighty, has taken to social media to advice people not to move faster than their shadow but wait for the appropriate time for their blessing.
In as much as your friend is ahead of you, you still need to stay strong spiritually, mentally and financially as all fingers are not equal.
He has advised that not everyone will make it at the same time because everyone's destiny is not channelled the same direction so, take it one step at a time.
According to him, "I know people who GRADUATED college at 21 and didn't get a SALARY job until they were 27, i know people who GRADUATED at 25 and already had a SALARY Job. I know PEOPLE who have children and are SINGLE, i know people who are MARRIED and had to wait 7 - 10 years to be PARENTS.
I know people who are in a RELATIONSHIP and love someone else, i know people who love each other and aren't TOGETHER; there are people waiting to LOVE and be LOVED! My point is, everything in LIFE happens according to our TIME, our CLOCK.
You may look at your FRIENDS and some may seem to be ahead or behind you, but the fact is they're not, they're only LIVING according to the pace of THEIR clock, so brothers and sisters be PATIENT! You are not FALLING behind! It's just not your time YET! Know that sometimes it takes 10 years to get that 1 year that will CHANGE your entire LIFE! So keep WORKING and believing in YOURSELF cos 6 Months from now, you can be in a COMPLETELY different space, MENTALLY, spiritually and FINANCIALLY - so NEVER EVER GIVE UP!."