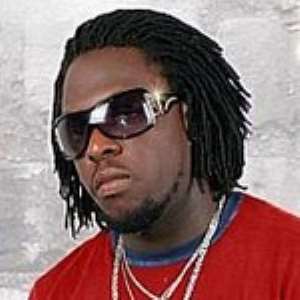 Timaya
It is quite inspiring to note that our artistes are documenting our history through good music. One of those who have succeeded in this area is Timaya.

The Odi massacre in the predominantly Ijaw town of Odi in Bayelsa State did not escape his notice and he went ahead to make a song out of it. Like someone rightly put it, that was his catch and he latched on to it, having angled the success of his career on it. Like a true story, his budding career blossomed like a rose flower.
A Niger Deltan, the dreadlocked act born in the southern part of Nigeria is the last child in a family of fifteen children, two wives and one father. He confesses he was not overtly indulged in life's pleasures as he ought to have been by virtue of his position in the family. 'I was not pampered, what I got were slaps here and there. My older siblings got me to do this and that for them. I learnt the hard way.'
Narrating his experiences, he said, 'I left my father's house at a young age when most of my mates were still being suckled by their mothers because I was not happy. More so, I desired freedom.'
Having completed his Primary and Junior Secondary School education in Port Harcourt, he then moved over to Lagos where he took up residence with his elder sister. It was here he completed his senior secondary school education.
The journey uphill, he said, was an arduous one. The climb was not steep neither was the necessary support forthcoming from any quarters. 'Parental support? I did not get any of that. My mother once got me arrested because of music. I spent one night at the station because I went for a show.'
Now that music has brought him fame alongside wealth, how does his mother, feel we inquired. "I don't have to tell you all that. You should see for yourself."
He tells his grass to grace story without much ado. "It was Basorge Tariah who discovered me at a talent hunt show in Port Harcourt. I was supposed to come out on his label but in the long run, he told me I was not his main concern at that time and I had to take a backstage for awhile which I was not prepared to .
Did that declaration puncture his hopes of making it big, we queried? "No, if there is a will, there is a way. Basorge is my chairman any day, any time. Most of the things I know about packaging oneself as an artiste, he taught me."
So, did he cry over spilt milk? "It is not in my character to mourn losses. Some friends I had known way back came in from Russia. They were the ones that provided the funds with which I started the production of my first album - True Story. At a time, they were very much interested but later they lost interest completely and it was like I was back to square one. I did not have money to do the promo so I left everything.
I was staying in a friend's house in Port Harcourt and the mother drove me out because she felt I was constituting a nuisance. It was then I remembered I had an album. So I went to Alaba to source for a buyer for the album. Some marketers were offering me N45,000 for an outright sale of the album. I met with the CEO of Danco Music. He heard the songs and said he liked them. I told him I wanted 3 million, he laughed and said he would give me N500, 000. He gave me two days to make up my mind after which he said I should never return to him. The next day I called him and collected the money. That was in 2006."
So what did he do with the small fortune, we sought to know. "I bought a power bike for myself, I rented a one-room apartment in Port Harcourt and I became broke afterwards. The album was a hit but I was not making money from the sales. But with the sales, my popularity grew and the shows started coming. I made so much money from shows. From a single room apartment, I moved into my duplex and got everything I have today."
Having disposed his debut for a meager amount, he disclosed that not only has work on his second album entitled The Gift and Grace reached an advanced stage, the album has been traded for N25 million.
He recognises piracy as one of the reasons why he prefers to engage in outright sale of his album. "You cannot deal with piracy in Nigeria. I have got too many things on my mind and too little time to execute. Like tomorrow, I am flying to Belgium, from there to France and then London and back to Nigeria. The day I return to Nigeria, I am heading for Abuja and then Port Harcourt and Spain. So tell me what time do I have to fight pirates?"
Do not be deceived by his tough stance, Timaya affirms he is in love and has been seeing her for close to a year now, but he would rather keep sealed lips about her identity. "When the wedding bells toll, it will be loud enough for you to hear."
But he has been romantically linked to Empress Njamah, we noted. "What about Empress?" he countered, "We are only friends. I have read several versions of our presumed romance. Our friendship is not a today thing and we are not lovers. I think this baseless rumor came about at my video shoot where she was present. Even if we are dating, I owe nobody explanations."
So is he living the life of the star, we inquired, to which he replied, "I am living my normal life. I am not like every other artiste that cannot go to some kind of place and eat. I am a very free person. I cannot restrict myself because I sang one song that is a hit. If you see me tomorrow walking on the street because I am looking for something I like to buy and you gawk at me, I don't care. I am trying to be as real as I can. For instance, I smoke, I even smoke igbo sometimes but that is not to say I am addicted to it. The only thing I am addicted to is my music and I will destroy anything that wants to come between us, because it is my joy, it is my life."