17 July 2017
|
Nollywood At Large
Fresh Trouble Looms for Actress, Maryam Charles as Kemi Olunloyo Comes for her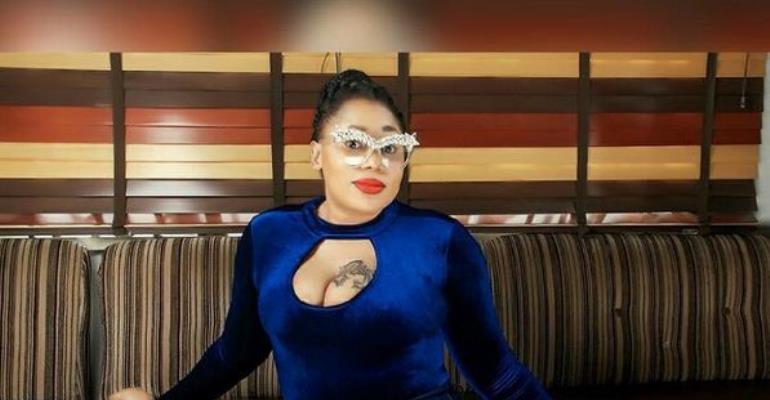 Definitely, lots of Nigerians both entertainers and fans have tried to air their view on the lingering crisis between comedian, Seyi Law and Kemi Olunloyo, but the opinion of actress, Maryam Charles, may have landed her in trouble.
Kemi, who got a glimpse at her statement about her did not fail to give her a piece of her mind as she described her as a prostitute who goes about calling others names.
Kemi using Maryam words against her reminded her that she is not in the entertainment industry and as such she should mind her business so she will not be trampled upon.
" #Nollywood prostitute and wannabe actress Maryam Charles in a statement has labelled Kemi Olunloyo a big bully. "Kemi Olunloyo is nothing but a very big bully. If not, why would she go ahead to say nonsense about a child not to talk of her parents? Someone who is a mother calling a child such vile names, she ought to be ashamed of herself. Bullies in the entertainment industry shouldn't be tolerated." ONLY ONE THING. Calling a child Obese is not a vile name and also to this Bimbo»»» I'm NOT in the entertainment industry. I'm in the media, health and public relations industry. Dumb prostitute. Mind your business. You know what happens when outsiders step on my toes," Kemi warned.