'Picture Perfect' Movie Opens To Great Review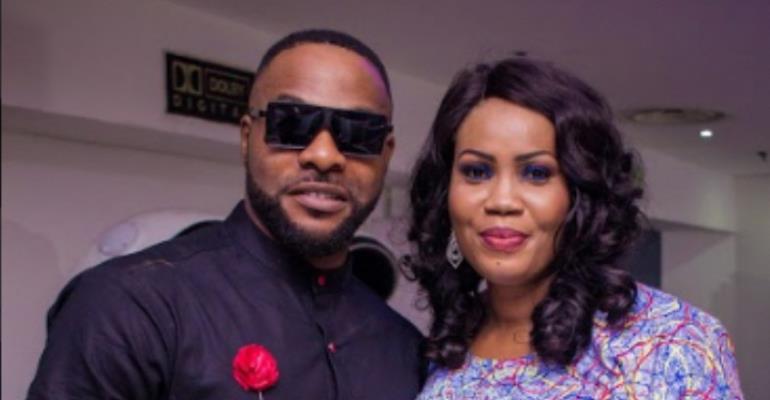 Biodun Stephen and Tope Alake's "Picture Perfect" has received impressive reviews and feedback from audience and lovers of great movies since making its cinema debut last Friday, 7 July.
According to Chidumga Izuzu in her review, 'Tope Alake's Picture Perfect Lives up To Its Title' published on Pulseng,"Picture Perfect is a comedy movie that surprises you with its plot, warmth, humour, and offering of redemption. Picture Perfect" employs the depth of emotions needed to engage the audience while it focuses on classism, friendship, fate, love, redemption and beauty in imperfection.Its ending leaves you with a sense of satisfaction - one of those that tug at your heartstrings without trying to shove an unnecessary love story down your throat."
In another review published on BroadwayAfrica blog, 'Picture Perfect: A Perfect Picture of Life's Imperfection' the writer wrote "Picture perfect is not a love story, but it is a story of love, tolerance and acceptance of the many imperfections in life. It is one movie with a fascinating story that will make you laugh from the beginning to the very end and make you wish to stay on forever. There was a gradual progression in the plot, such that the audience will be captivated. The usual clichés were absent, so the audience are surprised by every scene."
Excited fans that had seen the movie at the cinema have been raving about the movie. According to one of them, "This is a movie I won't mind going back to watch, it was so good". Describing the movie, another fan wrote "Funny, natural, intriguing and interesting".
Picture Perfect tells the story of a fashion designer, Kunbi who meets a notorious area boy, Jobe when her car breaks down in his hood. What seems to be a distressing situation turns out to be a blessing, only to go completely sideways when he sets up home beside her shop. It features Bisola Aiyeola, Mary Remmy Njoku, Bolanle Ninalowo, Ronke Oshodi Oke, and many others.
This amazing movie is still in cinemas nationwide.
See cinema schedule below.