Nollywood Actor Raises False Ebola Alarm And Gets Arrested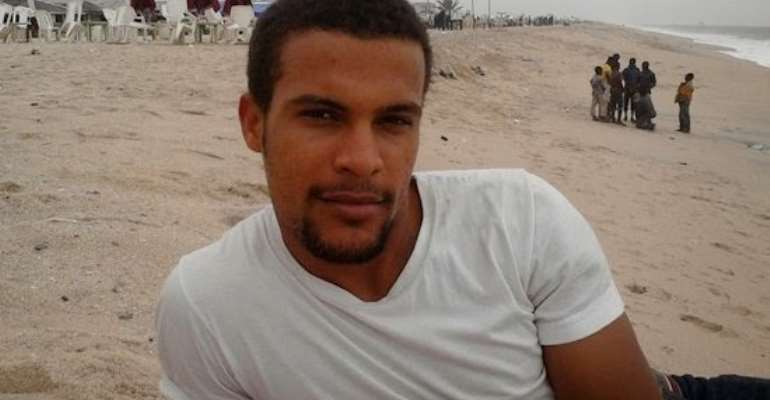 Nollywood actor Kingsley Chris Bassey was arrested over making a false Ebola alert, which resulted in disrupt of Arik Airline flight.

Bassey allegedly placed a hoax call to an Arik Air flight from Enugu to Lagos saying that there was a woman on the flight infected with the deadly tropical disease, Today reports.

The airline later explained how it all happened saying that "about 1.05p.m. on 29 August, a certain man from Enugu, called the airline's customer call centre to alert the airline that his girlfriend who was under quarantine for the EVD had escaped and was on board flight W3 611 from Enugu to Lagos. Immediately the flight landed at the General Aviation Terminal (GAT) in Ikeja, Lagos, Arik Air's ground staff who had been placed on alert approached the Federal Airports Authority of Nigeria (FAAN) medical personnel, but the FAAN officials at GAT said they didn't have the requisite equipment to screen passengers for the Ebola virus symptoms."
Thus, it became necessary to direct aircraft to the international wing of the Murtala Muhammed Airport (MMIA), where the woman was detained and transferred to the clinic for test.

The result of Ebola test conducted on a woman came up negative. Moreover, she was not suffering from Ebola symptoms.
"She then told Arik Air personnel that her boyfriend who made the malicious call from Enugu did that to smear her name because they had a misunderstanding."
The arrested actor would be charged over the false claim and flight disrupt on September 15.
© 2014 Nollywoodgists.com
Click the link below to go to...
IBRAHIM CHATTA'S FIRST WIFE CRIES OUT, 'HE ABANDONS ME AND HIS SON'
POPULAR ACTOR, IBRAHIM CHATTA WEDS SENATOR'S DAUGHTER
ACE FILMMAKER CUM ACTOR IBRAHIM CHATTA BEATEN TO A PULP
Nollywood Actor Ibrahim Chatta Explodes ''I Am Not A Gold digger''
IBRAHIM CHATTA'S FIRST WIFE CRIES OUT, 'HE ABANDONS ME AND HIS SON'
'He Beat Me Till I Lost My First Pregnancy' – Nollywood Actor Ibrahim Chatta's Ex Reveals
"My ex-wife slapped me and I hit her back" –Nollywood Actor, Ibrahim Chatta