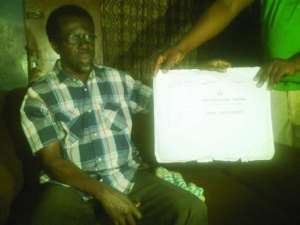 Nollywood actor, Kayode Odumosu, aka Pa Kasumu, has thanked well-meaning Nigerians, professional colleagues and Ogun state Governor Ibikunle Amosun and Governor Fashola of Lagos state for their support towards his quick recovery.
The actor revealed that he was returning to the movie scene anytime soon as he was able to have worked with Tunji Bamisigbin, where he played the role of Papa Brazilian and was able to appear in two episodes of the series.
Meanwhile, in a bid to get himself back on track, the actor is also set to travel to India for further treatment and check-up.