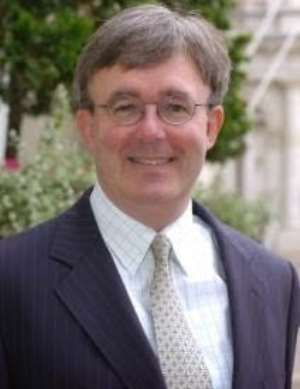 Mr Peter Leslie Carter, the deputy British High Commissioner to Nigeria slumped and died yesterday as he landed at the Murtala Mohammed Airport yesterday evening. Read the story here. Below is a press statement sent to Splendor Media by the Abuja British High Commission about the sad development...
Death of Deputy High Commissioner, Peter Carter
The British Deputy High Commission in Lagos is sad to confirm the sudden and unexpected death of Deputy High Commissioner Peter Carter. Peter joined HM Diplomatic Service in 1984 and was an experienced career diplomat. He had previously served as Consul General in Milan and then as the British Ambassador to Estonia before becoming Deputy High Commissioner in Lagos in 2013 where he made an exceptional contribution to the UK's relationship with Nigeria. Peter will be sorely missed by his family, friends and colleagues.
Rob Fitzpatrick
Head of Press & Public Affairs Section
British High Commission
Abuja
© 2014 Nollywoodgists.com
Click the link below to go to...
Sophia Chikere Floats Perfume Line 'Sophia's Secret' (Pictures)
Actress cum Style Icon Genevieve Shine In Escada Outfit
IF HE HITS YOU, RUN!!!!!!! Just run!!!! Don't listen to no pastor or family member to 'stay' ; Fashion Designer Estella Ogbonna Recalls Her Domestic Violence Ordeal
STAR ACTOR REGRETS MARRYING WIFE – 'You must not tell anybody that I am your husband'
Ex-hubby Olumide Okufulure: I Changed Laide Bakare's Live With A 2 million Naira Chrysler Car & A 4matic Benz