Producers Pick Actors Base on Good Looks……..Actor, Ik Ogbonna Reveals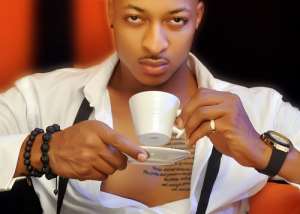 Fast-rising Nollywood actor, Ik Ogbonna, is certainly not happy with the way Nigerians perceive his personality as an actor.
Ik explained that he keeps reading things about him by people that he is not a good actor and should not be featured in movies but forget that if he was not good, he won't be cast in movies.
He stated that though sometimes producers cast based on good looks before looking for talents embedded in the individual but people lack the understanding that a producer is a business man and has to sell his product.
The actor pointed that some actors are blessed with good faces, but lack the talent and as such, try to improve on the skills overtime, adding that Nigerians are so quick to judge people and criticise at the same time.
Speaking about his trailing sexuality rumour, the actor lamented that he was tired of the whole issue because no one has ever come out to make any public notification.
The light skin actor stressed that his choice of a UK style of dressing, which typically comprises tight pants, should not make anybody accuse him falsely.