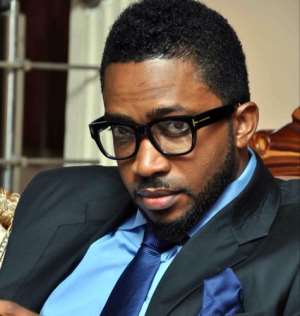 Nollywood actor, Frederick Leonard, has explained that his personality is no body's business as he can never satisfy everybody.
Leonard expressed that people have actually seen him as an arrogant person, but just being confident in what he is doing.
The actor disclosed that entertainers are human beings and people cannot just stay distance away and judge them.
"Arrogance! That I am a proud person? Or that I have confidence is another thing altogether. I've been wanting to address this issue for a long time. You can't succeed in any sphere of life if you wake up every morning trying to please your next door neighbour. One of the challenges we face as entertainers is that people just see you from afar and judge you. It's quite disappointing, why would you stay 500 metres away and judge a book? Why not go through the pages of the book? As an actor, you would never succeed if you are not confident" he said
"Being sure of yourself and knowing what you do goes a long way. There are lots of actors that are not really fantastic, but because they are confident, they come across like they know the job. Why would you not exude confidence if you really know the job? It's one of the key elements of being a good entertainer. But in the real world, if you exude much of that confidence, you are termed arrogant. I do not know see myself as being arrogant; I see myself as a proud, confident person," he stated,