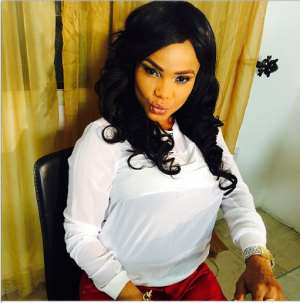 Nollywood actress, Iyabo Ojo, has expressed that her heart is open to any man that comes knocking on it for marriage.
The actress in a recent interview, stated that she is currently in a relationship with a man she and her kids loves, but there was no plans for marriage yet.
If my better half comes knocking on my door, I will open my heart for him. I am in a relationship with a very wonderful man who loves me and my kids so much. I in return love him so much but we don't have any plan for marriage yet. Honestly, I am very happy with him in my life. My ideal man is a God-fearing man, honest, handsome, very understanding, caring and giving. My man is an embodiment of all these but we are not planning marriage now. Besides marriage is not on my card now.
Speaking about negative reports, the actress stated that she does not allow such reports affect her as she still respect friends and still accepts more friends.
"Me no matter what the negative story I am still going to be loving, friendly, kind and down to earth. In all these I won't still take nonsense from anyone. I don't disrespect anyone and I never look down on anyone, so I won't allow anyone to disrespect me," she noted.