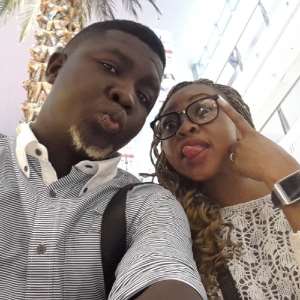 While a lot of couples are waiting for Valentine's Day to express their love for one another, Comedian Seyi Law and wife , Ebere have kicked their celebration off with a romantic tour around the world, it was reported that this tour began some days ago and may end on February 14 when others must have started their own.
Seyi says he's "gonna pamper his woman this period because love is being responsible for somebody or something. It is caring for someone or something unconditionally. It is sharing a deep part of you with tender kindness."
Seyi and Ebere started their tour with Dubai where they have visited the finest places in the country, that have gone for boat cruising and Ebere has even danced with some Emirati where she impressed the Arabians.