ECOWAS Intelligence Experts End Course In Ghana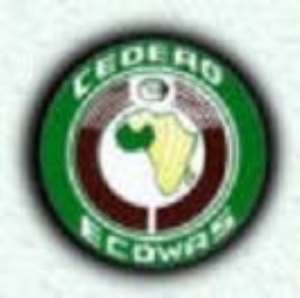 The first core of 26 intelligence experts to analyse security trepidation within the West Africa Sub-Region and to assess early warning signals and mapping of strategic early responses to prevent conflicts graduated at the Kofi Annan International Peacekeeping Training Centre (KAIPT) in Accra today.
The training initiated by the Economic Community for West African States (ECOWAS) focused on security infractions, stampeding of minority rights and gender related conflicts, crime rate, effective negotiations and peacekeeping, social and health issues, economics and agriculture.
Addressing the experts, which included serving Military Officers, Police and Civilian Workers in Security Zones, Major-General J. K. Attipoe, Commandant of the Kofi Annan International Peacekeeping Training Centre, said the training was fundamental to building the local capacity for effective early warning and early response systems.
He said the course was organised by ECOWAS in collaboration with the Canadian Government and the Pearson Peacekeeping Centre and expressed the hope that the relationship would continue.
Ms Cindy Kleiman, Representative from the Canadian High Commission, said the course was very important since it could change the future of millions of people from devastating situations to one of hope. She said the global community needed such courses, as they were vital for Africa, a Continent that had paid a heavy price because of armed conflict.
She said many lives could have been saved and human suffering could have been prevented if early warnings and an early response had prevented the wars in Sierra Leone, Liberia, Cote d'Ivoire and Darfur in Sudan.
Ms Kleiman said she was optimistic that the course would lead to greater debate and interest in early warning and early prevention within the Sub-Region.
There were 26 participants from 10 ECOWAS countries – Benin, Burkina Faso, Cameroon, Cote d'Ivoire, Ghana, Guinea, Liberia, Nigeria, Sierra Leone and Togo.
Mrs Folashikemi Victoria Aiyedum, a participant from Nigeria, promised that the skills they had acquired would be put to good use to prevent conflicts.