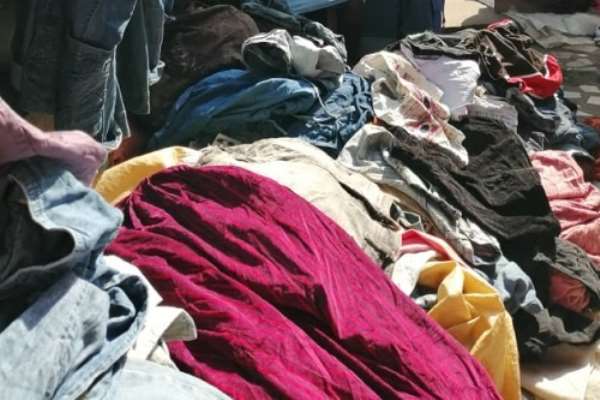 'No person shall import for commercial purpose or in commercial quantities any of the following goods which are second-hand or which have been used- handkerchiefs, men, women and children's underpants, mattresses and sanitary ware' an existing Legislative Instrument states.
Unfortunately, 'obroniwawu' (second-hand clothing) is, in spite of the ban on its imports and sale pervasive in the country, as though there has never been an attempt to ban it.
Some laws have been dormant in the statute books for so long that many Ghanaians do not even know they exist let alone enforced.
That is why second-hand clothing whose importation although outlawed continues to be as common as sand in the country both in the urban and rural parts.
We only remember it when negative developments trigger references to it as in the case of the COVID-19 pandemic.
When the LI was passed, many thought the end of second mattresses and underwear among others has come. That has not been the case because the trading in these is one of the most flourishing in the country, the three or so layers of those engaged in the activity speaking volumes about this fact.
The importer delivers the goods to a wholesaler who in turn sells to another layer of traders from who others come to buy for onward hawking in the streets or sale in the rural areas.
As for mattresses, the importers sometimes sell the stuff directly in their shops in the urban centres.
With no knowledge about how the second-hand mattresses were discarded by the initial users, it makes sense banning their importation into the country in the first place. The possible contraction of intractable diseases from the use of such mattresses is not in dispute, yet their patronage is on the high side, especially by people who prefer these to the locally produced ones.
The loss of dignity associated with the use of second-hand clothing, especially underwear by our compatriots besides the health challenges involved in the practice, is something which those who patronize them have hardly considered when patronizing them.
With COVID-19 still marching on with impunity, people have started wondering whether or not the enforcement of the law banning the trading in these items should not be enforced now.
The Director General of the Ghana Standards Authority, Prof. Alex Dodoo, has served notice of intention to enforce the law at the entry points of the country.
We wish he would succeed in this important assignment in a country where the patronage of second-hand goods is an entrenched habit.