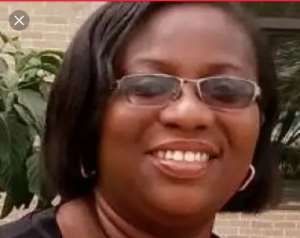 The Director, Centre for Gender Research, Advocacy and Documentation (CEGRAD) of the University of Cape Coast Dr. Mrs. Georgina Oduro has said that coronavirus and its subsequent Lockdown has unfortunately increased gender-based violence at home instead of encouraging unity and family togetherness. She explained that CEGRADD is a centre that does research and use the findings to do advocacy within the University community and also across the country. He said that coronavirus is a pandemic as declared by the World Health Organization and because of this "I have stopped watching international news because the death toll are scary". She continued that in her fair view, we ought to have closed our borders a little early than we did but the major problem is the stigmatization of people who have infected by the virus. "Prince Charles, the monarch in waiting was infected with the virus and as such the stigmatization isn't necessary and that can debar people from voluntarily opting to test for Covid-19" Dr. Oduro added.
She said looking Covid-19 and the workforce situation, Dr. Oduro said women are more in the service sector as compared to men, and during this pandemic, women are at more risk than men who normally are in the manufacturing and industry sectors of our economy. Because of Lockdown which necessitated the closure of schools, all kids are at home and the caring role of women have increased she added.
Dr. Theresah Addai Mununkum who is the Co-ordinator, Advocacy and Outreach of CEGRAD of the same University also in the panel advised that all shop owners should make sure that all customers adhere particularly to the hand washing protocols before entering their shops. "I was in a shop and had to compel some two gentlemen to wash their hands before entering the shop even though, the shop isn't mine".
Dr. Samuel Agblorti who is the Co-ordinator, Research of CEGRAD also adding his voice to whether we have done well or not said, since this is major pandemic and most countries haven't experienced such things before, he thinks we have done very well as a people. "Those who had Ebola problem might have some experience in how to deal with Covid-19". When people are hungry, they are tempted to look for food than to be thinking about coronavirus and these are some of the practical challenges that affected our partial Lockdown".
Responding to how gendered is Covid-19, Dr. Oduro said 60 percent of men are infected as compared to 40 percent being women. She continued that the notion of masculinity is part of the problem why coronavirus might be affecting more men than women. Women normally tend to go to hospital earlier than men and most time men go to hospital when their conditions are worsening and are at a critical stage as compared to women. "Research has proven that women are more well-protected biologically than men because that is linked to hormonal differences".
Dr. Theresa Addai Mununkum added that men tend to be very skeptical about things than women and might not take precautionary measures seriously to avoid being infected in their workplaces and other places which contributes to men being infected by Covid-19 than women. "From conception, the female foetus don't normally get miscarriaged as compared to male foetus but once we are born the burden of disease shifts to men as compared to women" Dr. Agblorti added.
Explaining how important Education is key during these times, Dr. Oduro said possibly men never knew that they are suffering from Covid-19 than women. She further added that men should stop being men and accept that all of us are vulnerable and as and when men feel unwell, they should seek help from the health facilities. "There is no shame in being careful and men shouldn't be too masculine in their posture and all should adhere to the safety protocols" Dr. Addae added.
All laws regarding safety protocols must be applied without fear or favour. Humans by their nature are deviant whether Whites or Blacks but the application of the law is what makes others law-abiding than others" Dr. Agblorti said.
Reacting to how market women are educated during this pandemic Dr. Addae Mununkum said our attitude of examining food stuff before buying should not be encouraged. She narrated an experience where she was going to buy cowhide which is locally called 'coat or weele'. She added that people come, pick, squeeze before buying. She was compelled to query the seller why she allowed that, the market woman retorted that, the buyer has a right to examine in order to buy what pleases him or her neglecting all the safety protocols surrounding Covid-19.
Dr. Samuel Agblorti added that, these are the times most married couples must interact a lot because all kids are home and the house chores should be shared between man and wife in order to ease the burden on the women. This is a positive experience which normally doesn't happen. "This is the first time I have all the complement of my family at home and that is increasing our bond and interaction. But, one problem is sometimes seeing one face for too long a time can also have it's problems".
Adding her voice on how to manage the home during this Covid-19 era, Dr. Georgina Oduro said she saw a video on social media where a lady was saying that President Akufo Addo should prepare for post coronavirus abortion care. The reason being that, sexual activity is high because most men and women have nothing doing and at home. Indeed some women are complaining that all their men do is eat and after eating they demand sex.
She added that surprisingly, gender-based violence is also going up. This is happening between people who already have marital issues and now that they are together because of coronavirus, the tensions are escalating leading to violence. "Some women are complaining that, their partners only eat and have sex with them and when the women complain of tiredness sometimes violence ensues" Dr. Oduro added.