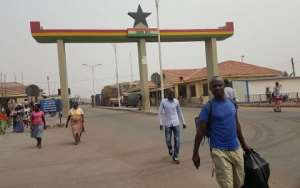 In the past weeks, many countries, including Ghana, have imposed travel restrictions to help curb the spread of coronavirus. Restrictions vary from country to country. Restricted travels are more intensive in some countries than others. Some countries have their borders opened to all passengers, who are quarantined for a period of time upon arrival, while other countries have closed their borders to all passenger; both citizens and foreigners.
Information on travel restrictions from over 150 countries provided by Aljazeera suggests that most countries of the world have closed their borders to foreigners but permit citizens to return home, while few countries have their borders closed to both foreigners and their citizens. Out of the over 150 countries whose travel restriction policies have been provided by Aljazeera, over 120 have their borders closed to foreigners but opened to their citizens, while less than 30 have their borders closed to both foreigners and citizens. Ghana is among the few countries that have closed their borders to their citizens. A significant number of countries who have restricted travels to both foreigners and citizens are smaller Islands and countries that have limited citizens traveling out of the country, hence their citizens may not be severely affected by such policies in the same way it may affect the many Ghanaian citizens abroad.
Triple S Activists is of the view that the government of Ghana reconsiders the decision on the travel restrictions hindering citizens from returning home to their motherland. Several Ghanaian citizens have traveled abroad for research, workshops, conferences, diplomatic mission and education. These categories of travelers do not have work permit. Most students, for instance, who are funded to study abroad, do not earn stipends during vacations. Workshops, conferences and research activities are funded for a period of time and once funds are exhausted, participants have no choice than to get back home to their normal lives. Students, researchers, conference and workshop participants, and many other categories of people are locked up abroad, meanwhile they have no means of continuous stay. These people are equally Ghanaians whose problem should be of importance to the government. As we speak currently, a Ghanaian researcher is stuck in Sierra Leone, meanwhile his funds are exhausted, his time is due, and he has no means of continuous stay in Sierra Leone.
It is acceptable for Ghanaians at home to show concern about the effect that may be associated with the return of Ghanaians abroad, however, there is always a way out. Other countries have evacuated their citizens from abroad. This is not to say that Ghana should replicate the strategies of other countries. Ghana may not have the resources needed for an evacuation but she can open her borders for Ghanaians who are stranded abroad, with no means of survival, to get back home to their families and normal lives.
Returnees could be quarantined for two weeks and tested just like it's been done in other countries. People have raised concerns about the cost of quarantine. We suggest that some or most returnees are allowed to self-quarantine in their homes rather than in costly hotels. In a press conference organized by the Ministry of information on April 22, 2020, Dr. Aboagye outlined criteria which are used to identify infected person who can self-quarantine. These included an appropriate home environment with enough space and the determination of the likelihood that someone will cooperate. He also indicated that, patients are visited from time to time to ascertain their wellbeing and cooperation. These same criteria can be extended to people returning from abroad, in such case most can self-quarantine, thereby putting less stress on government funds.