NPP Youth Want List Of Qualified Candidates Published Ahead Of Primaries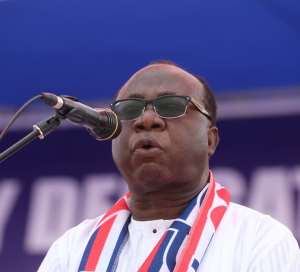 A youth group in the Bekwai constituency has appealed to the National Parliamentary Appeals Committee (NPAC) of the New Patriotic Party (NPP) to publish the final list of qualified parliamentary aspirants for the party for the suspended primaries.
The publication of the list, it said, would help candidates know their fate to either up their campaign or abandon their plans if they had been disqualified.
According to the group, it would also help bring peace in the constituencies.
Press briefing
At a press briefing in Bekwai, the Convener for the Concerned Youth of Bekwai, Mr Eugene Osei Poku, appealed to the National Executive Committee (NEC) to publish the final list of qualified parliamentary aspirants in the interest of peace in the NPP.
Currently, he said, speculations were rife among party members as to who had qualified or had been disqualified.
Such speculations, he said, had the tendency to create suspicions, division and disaffection among members of the party.
Background
After the vetting and publishing of the list of the qualified aspirants for the party's parliamentary primaries which was postponed due to the upsurge of the COVID-19 pandemic, some of the disqualified candidates applied to the NPAC of the NEC for their disqualification to be looked at again.
Before the official announcement from the Appeals Committee on the outcome of their sitting, there were speculations that some disqualified candidates had been cleared to contest in the parliamentary primaries.
That, Mr Osei said, was why the NEC needed to publish the final list of qualified aspirants to end the speculations in the constituencies.
---graphic.com.gh