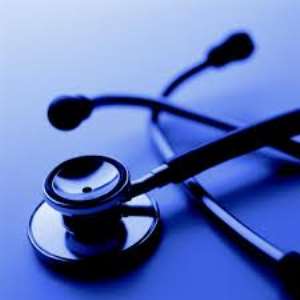 I write with much regret the manner in which the Ministry of Health has turned a blind eye to the future of health trainees across the country.
In adherence to the President's directive to suspend and close down all educational institutions due to the COVID-19 pandemic, the various Health Training Institutions across the country were no exception.
The Ministry of Education in their official release to the various institutions across the country stated that the ministry will collaborate with the Ministry of Communication to roll out distance learning programmes for students whiles they stay at home due to the President's directive.
This is supposed to be a second semester and a final semester for all final years in various tertiary institutions. As we all know, most tertiary institutions have rolled out online lecture schedules for its students to make sure that the semester is a productive one despite the challenges that confront the E-learning and the presence of this global pandemic.
Schools were officially closed down on March 16th, 2020 but unfortunately, health training institutions under the Ministry of health has been left out of this online continuous distance learning programmes.
We've been home for the past one month and two weeks without any form of communication from the ministry nor our institutions regarding the way forward for us.
Most of our tutors are ready to organize online lecture and assessment for we the trainees but are waiting on the Ministry of health to officially make a statement to that effect. Some tutors are already conducting assessments in various forms to their students through various forms of the distance learning approach.
I hereby write on behalf of other health trainees whose institutions fall under the ministry of health to remind the Ministry that our future has come to a standstill under this pandemic while those of our colleagues in other institutions are progressing.
We do not know when this pandemic will pave way for us to go back to our campuses hence we plead with the Ministry of Health to as a matter of urgency, roll out some distance learning programmes for us to as well continue with studies whiles we stay home under this COVID-19 pandemic.
Hoping our request will be given due consideration without hesitation.