5 kg cocaine goes missing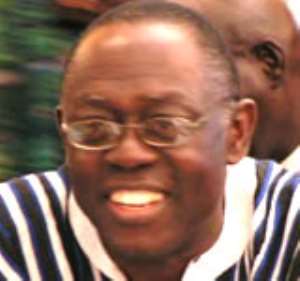 A three member investigative team has been set up to probe the loss of five kgs of substance suspected to be cocaine from a consignment of 30 kgs intercepted in a Ghanaian registered fishing traveler, MV Benjamin on May 3.
Meanwhile, Col. (Rtd) Isaac Akuoku, Executive Secretary, Narcotics Control Board and Mr. Ben Ndego, Head of Operations also of the Board have been asked to proceed on leave pending on the outcome of the investigations into the matter.
A statement by the Ministry of Information and National Orientation said the theft was reported to the Minister of the Interior yesterday morning by the Narcotics Control Board which had custody of the consignment.
The statement signed by the Minister, Kwamena Bartels named the team as J.K Mensah of the National Secretariat Patrick Ampewuah of the Police Criminal and Investigations Department and Alhaji Adam Malik of the Bureau of National Investigations.
It is to be investigate the circumstance leading to the loss of the five kgs of cocaine and to recommend appropriate primitive measures against anyone board too have connive with the culprits. It is to submit its report to the Minister of the Interior within one week, the statement said.
The Narcotics Control Board in collaboration with the Ghana Navy and Air force intercepted the substance on the vessel for which five new crew members, two Chinese and three Ghanaians have been place under arrest.
Meanwhile, the President has approved the secondment of Mr. Daniel Laryea Odai, Assistant Commissioner of Police and Tema Regional Police Commander to the Narcotics Control Board as Acting Executive Secretary. He will be assisted by two deputies, Mr. Ben Botwe, Deputy Chief Executive Officer, Food and Drugs Board and Mr. Mark Ewuntomah of the Police Intelligence and Professional Standards Unit.