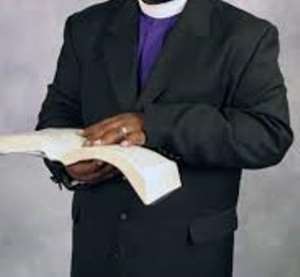 African clergymen have presented a powerful force for social and theological consciousness in the Catholic Church in recent years, perhaps none better known than Cardinal Robert Sarah. Many Vatican insiders feel that Sarah could be the first African pope in centuries.
There have been only three African popes, going back to the early days of the Catholic Church: Pope Victor I (189–199), Pope Miltiades (also known as Melchiades) (311–314), and Pope Gelasius (492–496). All three men are believed to have been of full or partial North African (Berber) ancestry.
Robert Sarah was born in 1945 in the village Ourous in the far north of Guinea (then known as French Guinea). His parents had converted to Christianity from a pagan belief system, and their intense belief and passion often found in converts would have a profound impact on their son.
By the age of twelve, Sarah was already enrolled in a minor seminary, studying and discerning his vocation for the priesthood. He was ordained as a priest in 1969. For a young man with a sharp mind and strong faith, local parishes and communities would prove too small.
An Impressive Rise
For centuries, the Catholic Church has looked to Europe for its archbishops and, of course, its popes. When the current pontiff, Pope Francis, was elected in 2013, he was first bishop from outside Europe (in his case Argentina) to ascend to the Holy See.
Yet this bias, if anything, makes the young African's ascent up the Church's hierarchy all the more impressive and also speaks to another quality: determination.
At just thirty-four years old, Sarah was appointed metropolitan archbishop of Conakry by Pope John Paul II. At the time of his ordination, he was the youngest bishop in the world. When John Paul II had his first meeting with Sarah, he asked him his age. Sarah recalls that when he replied that he was only in his mid-thirties, the pope burst into laughter and exclaimed that he was "un vescovo bambino", a baby bishop.
The two spiritual leaders would become friends. It was perhaps their shared struggles against totalitarianism that brought them together.
John Paul II was a vocal opponent of Communism both in his native Poland and worldwide. Sarah, while serving as archbishop, was put on a blacklist by Ahmed Sékou Touré, the first president of Guinea and a brutal authoritarian with close ties to the Communist bloc. Touré's regime killed or disappeared an estimated 50,000 people and some two million people fled the country out of a population of six million. Sarah saw the regime for what it was, and his work to keep the church separate from the regime made him a de facto enemy of the state. Prior to Touré's death in 1984, Sarah had been put on on a "death list" by the Marxist regime.
Pope Benedict XVI, John Paul II's successor, made Sarah Cardinal-Deacon of the See of San Giovanni Bosco in via Tuscolana.
A Force for Traditionalism
Sarah, now Prefect of the Congregation for Divine Worship and the Discipline of the Sacraments at the appointment of Pope Francis, is seen as one of the Catholic Church's strongest forces for traditionalism worldwide. Many Catholics see him as a papabile, a cardinal who has the potential to be the next pope. His close ties to John Paul II's legacy have certainly helped his rise.
Sarah has consistently taken hardline stances on Catholic teaching and doctrine, a position he believes is common sense for Catholics.
This strict adherence to doctrine applies to all social issues: abortion, same-sex marriage, secularism, artificial birth control, and other concepts he opposes.
"The idea of putting Magisterial teaching in a beautiful display case while separating it from pastoral practice, which then could evolve along with circumstances, fashions, and passions, is a sort of heresy, a dangerous schizophrenic pathology," Sarah says in his book on faith with writer Nicolas Diat, God or Nothing: A Conversation on Faith.
Sarah's concerns surround what he sees as a rapidly secularizing and modernizing Catholic laity and clergy. He has repeatedly warned against seeing oneself as the center of one's spiritual life, and laments decreasing religiosity in the Church's most sacred liturgical celebrations.
"We observe more and more that man seeks to take the place of God," Sarah says in God or Nothing. "The liturgy then becomes a mere human game. If eucharistic celebrations turn into human celebrations of ourselves and places where we apply our pastoral ideologies and partisan political preferences, which have nothing to do with spiritual worship that is to be celebrated as God wills, the danger is immense. For then God disappears."
Sarah sees the Church of Africa, his own jurisdiction, as a section of the Catholic Church that must lead the charge against the allegedly rapid modernization and alternative interpretations of Church teachings.
"I therefore solemnly state that the Church in Africa is staunchly opposed to any rebellion against the teaching of Jesus and of the Magisterium…. The Church of Africa is committed in the name of the Lord Jesus to keeping unchanged the teaching of God and of the Church."
Many European nations have more Christian deaths than births.
His faith in the Church of Africa reflects not only the growing numbers of Christians on the continent, but also their religious commitment , which far outflanks the traditionally Christian countries of Europe and North America.
According to a Pew Research Study, "Christians in Africa and Latin America… tend to pray and attend church at higher rates than Christians in most of the rest of the world. For instance, at least four out of five Christians in Nigeria, Liberia, Senegal, Cameroon, and Chad pray every day."
In the same study, Pew states that many European nations, plagued by falling church attendance and a lack of religious commitment, have more Christian deaths than births.
Sarah's challenges for a revitalization in the Church does not stop at this lapsed laity. He has also lamented the failings of himself and his brother clergymen: "We bishops ought to tremble at the thought of our guilty silences, our complicit silences, our overindulgent silences in dealing with the world."
The fervent traditionalism and hardline orthodoxy of Cardinal Sarah make him an exceptional and highly public figure among Catholics at a time when the Church is being asked to re-examine its teachings in the face of changing social mores.