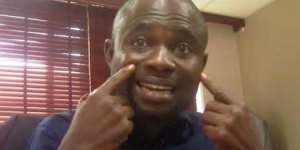 President Akufo-Addo used his 8th COVID-19 address to the nation on Sunday, 26 April 2020 to launch his campaign for the 2020 elections by promising to build 88 100-bed district hospitals in a year.
Juaboso lawmaker Kwabena Mintah Akandoh has suggested, indicating that the promise has nothing to do with the fight against COVID-19 but it is rather a rehash of the NPP's 2016 manifesto promise.
In his Sunday address, the President said the virus has exposed the loopholes and weaknesses in Ghana's health infrastructure, thus, his government's decision to invest heavily in that sector this year and beyond.
"That is why the government has decided to undertake a major investment in our healthcare infrastructure – the largest in our history.
"We will, this year, begin constructing 88 hospitals in the districts without hospitals. It will mean 10 in Ashanti, nine in Volta, nine in Central, eight in Eastern, seven in Greater Accra, seven in Upper East, five in Northern, five in Oti, five in Upper West, five in Bono, four in Western North, four in Western, three in Ahafo, three in Savannah, two in Bono East and two in North-Easter regions.
"Each of them will be a quality, standard design 100-bed hospital with accommodation for doctors, nurses and other health workers and the intention is to complete them within a year.
"We'll also put in place plans for the construction of six new regional hospitals in the six new regions and the rehabilitation of the Efia Nkwanta Hospital in Sekondi, which is the regional hospital of the Western Region," Nana Akufo-Addo announced.
Responding to this on the Executive Breakfast Show (EBS) on Class91.3FM on Monday, 27 April 2020, Mr Akandoh said the President's promise made him sad.
He told show host Benjamin Akakpo: "That's where I got very sad, that's where I saw that the President was using that opportunity to, if you like, launch his promises for 2020 campaign".
"They said this in their manifesto. It is not even true that he's saying this out of COVID-19. There's no correlation between COVID-19 and these health facilities he's going to build because I do not think the President is saying that we have to wait for a year for us to finish these infrastructures before these infrastructures will help us fight COVID-19."
Mr Akandoh, who is also the Ranking Member of the Health Committee of Parliament, noted that since that promise was captured in the NPP's 2016 manifesto, "they cannot tell me that they've, all of a sudden, realised the health sector is important", adding: "They didn't do that for the past three-and-a-half years," he stated.
Raising questions about the feasibility of the promise coming to fruition, Mr Akandoh quizzed: "88 hospitals in one year, obviously it is not in this budget, so, how long is it going to take cabinet to even approve it? How long is it going to come to Parliament for us to consider it? How long are you going to secure these funds? How long is it going to take to be disbursed? How long will the bidding and procurement processes be done? How long will it take the contractor to go to site?"
"The President must know it's not business-as-usual where he can throw anything at Ghanaians and Ghanaians will accept it like what he did before 2016. So, we'll subject some of these things to proper scrutiny," he added.
---classfmonline