So Civilization Never Came to Rwanda, Huh?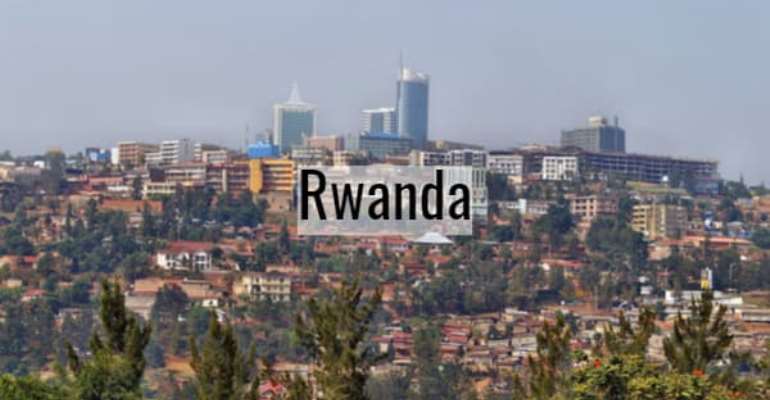 The East-Central African nation of Rwanda has become the envy of the rest of the continent for quite sometime now, at least for about a decade, if memory serves yours truly accurately. This, of course, follows a protracted "civil war," actually an "uncivilized war," throughout much of the 1990s in which hundreds of thousands, perhaps even close to one-million human beings, perished in the interethnic and internecine conflict that erupted between that country's Hutu ethnic majority and the politically exploitative and dominant Tutsi ethnic minority. Since then, Rwanda, under the diplomatically tactful tutelage of President Paul Kagame, has been held up to the rest of the African continent and, indeed, the rest of the global community at large as the one former strife-torn Third-World nation whose people have swiftly rallied and learned some meaningful lessons about the odious barbaric past, such as the humanistic lessons of tolerance, reconciliation and national unity.
But, unfortunately, it well appears that the Rwandan law-enforcement agencies' personnel have yet to learn and put into practice some of the salient social and professional responsibility lessons that they had presumably learned or ought to have acquired alongside the establishment of a worthwhile postwar national security force or forces. Well, in the latest of the disturbing reports that have been coming from Kigali, Rwanda's capital, we learn from the global human rights pressure and monitor group, Human Rights Watch, that at least two people who allegedly violated a lockdown edict issued by Mr. Kagame, in the wake of the Coronavirus Pandemic, have been fatally shot in that country's southern Nyanza administrative district (See "Rwandan Officers 'Raping and Killing During Lockdown" BBC.com / Ghanaweb.com 4/25/20).
But wait, Dear Reader, there is much more that is worse entailed in preceding news report. And on the latter count, we are further informed that some Rwandan security personnel, mostly armed men in military uniform, may have routinely resorted to the raping of women accused of breaching lockdown rules and regulations, while others have been killed or shot on sight. We are also told that stadiums have been converted into lockdown suspects' detention centers throughout the small eastern-central African country. Anyway, following a news report generated by the World Service Division of the British Broadcasting Corporation (BBC-World Service), we are further told that the Rwandan Military Command, that is, the topmost leadership of the Rwandan Armed Forces, has announced that it is conducting an investigation into the alleged incidents of brutality, violence and barbarism that have broken in the country.
We also take this prime opportunity to strongly encourage Amnesty International, the African Union and the United Nations to swiftly get involved in order to ensure that civil peace takes firm roots in Rwanda, in much the same way that political stability and material progress seem to have taken commendable roots in the hitherto perennially violence-convulsed country. Most of all, we hope that Rwanda's President, Mr. Paul Kagame, is on high alert and studiously watching and paying attention and, hopefully, poised to ensuring that peace and professionalism prevail in that otherwise verdantly lush and beautiful country.
*Visit my blog at: kwameokoampaahoofe.wordpress.com Ghanaffairs
By Kwame Okoampa-Ahoofe, Jr., PhD
English Department, SUNY-Nassau
Garden City, New York
April 26, 2020
E-mail: [email protected]