The Church Of Pentecost's Ultra-Modern Conference Facility (PCC) As Isolation Centre By Government - Received Poor Media Coverage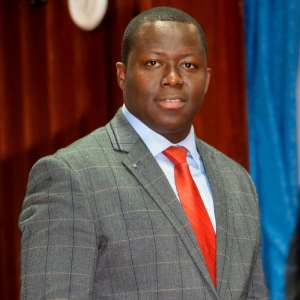 Kingsley Owusu Brobbey
The government of Ghana led by President Akufo-Addo in fighting this pandemic COVID-19 which has plagued the whole world and has claimed over 196 thousand lives globally causing panic and fear to most heads of state and the world's economy, called on individual organisations for their support of which The Church of Pentecost, has heeded to the call of the president's plea.
The Church of Pentecost led by, Apostle Eric Kwabena Nyamekye, recently donated logistics worth GHc 45,000 to support the government's fight against the pandemic Coronavirus in partnership with Tobinco Pharmaceuticals on the 24th of April, 2020. Items donated included nose masks, coveralls, N95 Respirators, goggles, aprons, hand sanitisers etc.
In addition, the Church has offered their ultra-modern multi purpose conference facility (Pentecost Convention Centre- PCC) to the government of Ghana to be used as an isolation centre.
It can be argued that the media houses and senior journalists including Captain Smart, Adom fm's regular morning show host, Kwami Sefa Kayi, Peace fm's morning show host, and other renowned media personalities haven't given much attention to this remarkable benevolence.
As the saying goes - negative news travel faster- if it was a negative news about the Church or ministers of the gospel, the bloggers, journalists, radio and tv stations would have jumped unto their various platforms lambasting and criticising them.
'Let's try and trumpet and praise the good acts of the Church whenever they deserve it; so then when they're being criticised of wrong doing we will appreciate the fairness and balance of their reportage' -
Winners Radio UK.
By: Kingsley Owusu Brobbey- April 27, 2020.
CEO - Winners Radio UK