Berlin teenager's knife rampage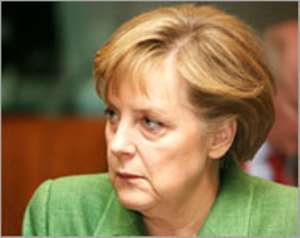 A knife-wielding teenager has wounded at least 19 people leaving a gala ceremony for a new central railway station in Berlin.
A German policeman at the scene on Friday said: "A crazy man ran down the street stabbing people arbitrarily."
Police said four of the injured were in serious condition.
The attacker was identified as a 16-year-old German from Neukoelln, a southern Berlin district with a large immigrant population.
Police said he did not have a far-right background.
The attack occurred a few hundred metres from the showpiece railway station where Angela Merkel, the German chancellor, and Klaus Wowereit, the mayor of Berlin, had earlier given speeches.
Merkel and other dignitaries had left the ceremony well before the attack took place.
Streets blocked
Police said the young man "ran amok" through the crowd of thousands as they left the glass-covered, five-storey Hauptbahnhof.
Streets were blocked between the Reichstag parliament building and the Charite hospital, where the attack took place.
The station, which sits near the no-man's land where the Berlin Wall once split the city in half, was opened by Merkel in time for the World Cup in two weeks.
The stabbing, which follows a string of apparently racially motivated attacks on dark-skinned people in eastern Germany, may fuel concerns about security at the month-long soccer tournament.
The 700 million euro ($900 million) station, Europe's largest, dwarfs Merkel's nearby Chancellery and the Reichstag.
Earlier in the evening, Merkel said: "Berlin has celebrated a number of great days in the recent past but I think today will go down as one of the most special."